2021 Speakers
In 2021 the IACT Conference had over 40 speakers from treasury finance and fintech industries. We look forward to announcing our speakers for the 2022 event over the coming months.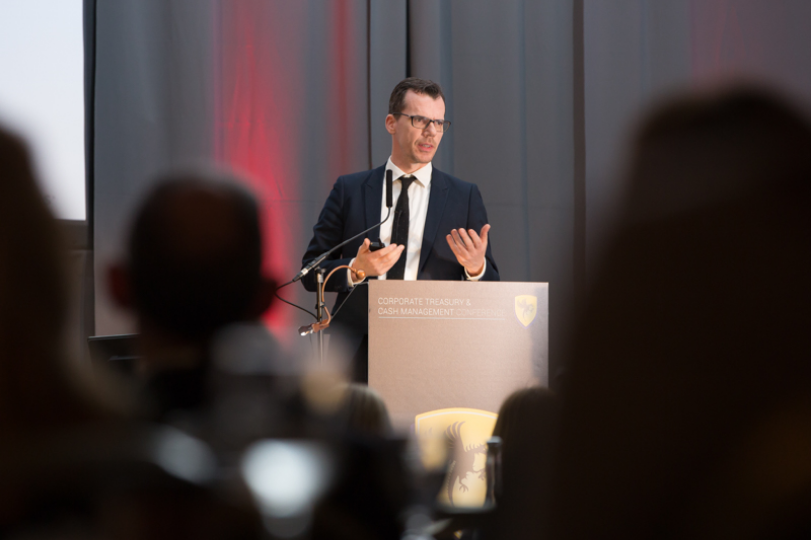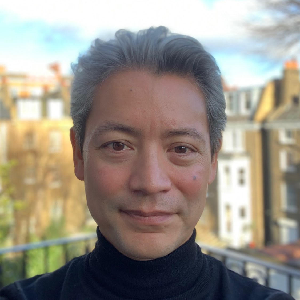 Guillaume Chatain
Head of Institutional Sales EMEA, Coinbase
Prior to Coinbase, Guillaume founded ResonanceX, a regulated digital broker-dealer having launched the first structured investment to clear, settle and receive custody on a public blockchain. Prior to that he was a Managing Director and Head of Equities at J.P.Morgan Private Bank overseeing the creation and distribution of equity linked investments distributed in Asia-Pacific. Guillaume is a CFA charterholder, an Aerospace engineer and holds a MBA from Columbia Business School.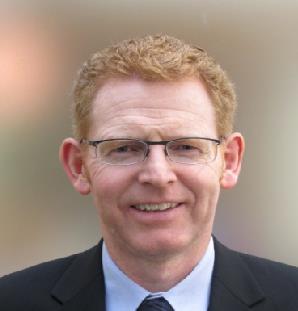 Gerry Cross
Director of Policy & Risk; Director Asset Management & Investment Banking (Interim), Central Bank of Ireland
Appointed Director of Financial Regulation Policy and Risk in 2015, Gerry leads the Central Bank's work on prudential and markets conduct regulatory policy and its supervisory risk framework (PRISM).  A member of the Board of Supervisors of EBA, and alternate member of EIOPA Board of Supervisors, Gerry co-chairs EBA's Standing Committee on Regulation and Policy.  He has had an extensive career in the area of financial services regulation. Before joining the Central Bank he worked at the European Commission, the UK Financial Services Authority, Fortis Group, the Institute of International Finance, and the Association for Financial Markets in Europe.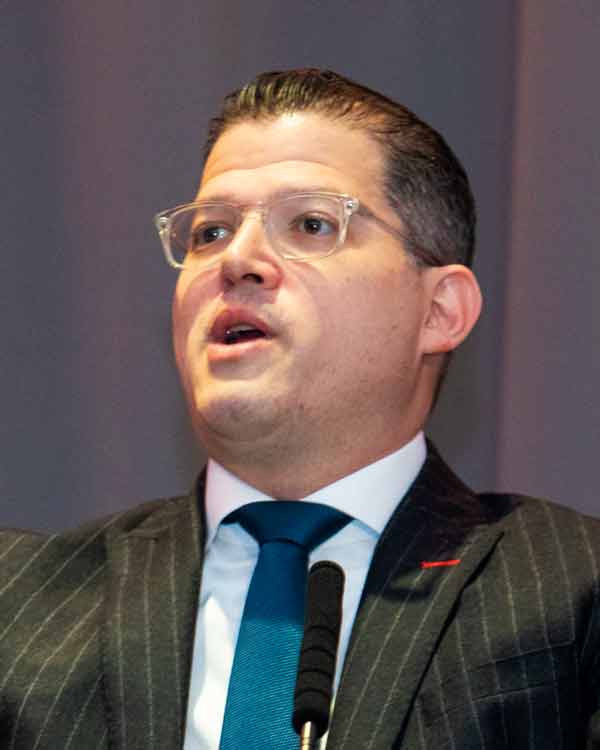 Jeremy Balkin
Managing Director & Global Head of Innovation & Corporate Development, J.P. Morgan Payments
Headquartered in New York, Jeremy's team are responsible for identifying growth & investment opportunities in the multi trillion-dollar global payments universe. He was previously HSBC's Head of Innovation & Strategic Digital Partnerships and has two decades of experience in financial services leading innovation and strategic change across large complex organizations.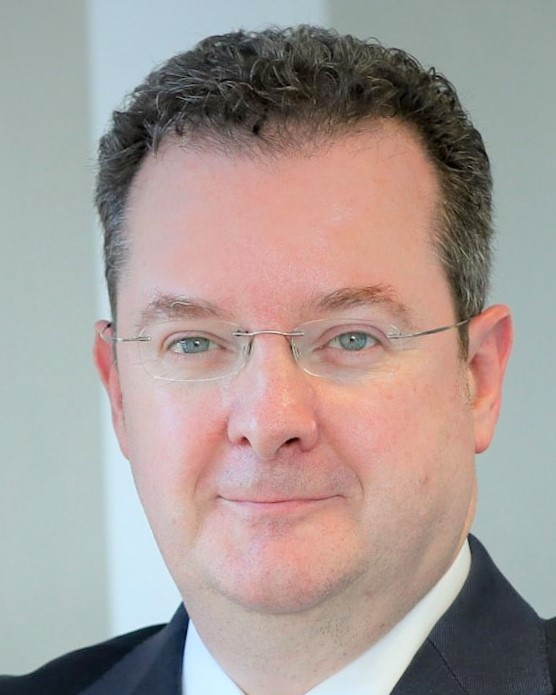 Kieran Donoghue
Executive Vice President, Global Head of Strategy, Public Policy & International Financial Services, IDA Ireland
He is a member of IDA's Senior Leadership team (Executive Committee) and Chair of the Agency's Client Development Committee (CDC). He has served overseas in Washington DC and has responsibility for a number of key policy areas including international tax, financial and data regulation and the overall operating environment for FDI. He is a graduate of University College Cork (UCC) and also studied at Boston College, University of Toronto and Oxford. He is a member of the Institute of Directors and the Ireland – United States Alumni Association.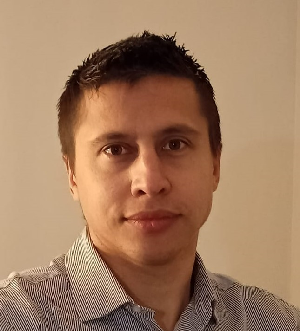 Anthony Ney
Treasury Manager, Lion Re:Sources (Publicis Group)
Anthony is Treasury Manager for France and Benelux at Re:Sources, Publicis Group's Treasury Centre of Expertise. Anthony's team oversees the Cash Management and Trade Working Capital optimization for this region.  He has over 15 years of experience in Cash-Management from operational positions as Treasury Manager in Ireland/France/Switzerland (CMA CGM, Bombardier, Wolseley) through consulting at Deloitte, to project management roles for TMS implementations at Louis Dreyfus Company.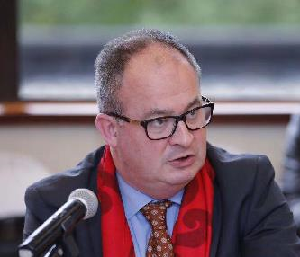 Marc Coleman
Founder, Octavian Research
Marc is founder of Octavian Research, an economic research publication and public affairs consultancy that wrote the world's first researched strategy response to the Covid crisis and currently produces the world's first weekly Covid-19 specific economic and business client research. He works with leading clients across industry, financial services & government agencies producing policy influencing research and publications. A former director at Financial Services Ireland, Marc created the industry's main Brexit Working Group and was appointed Secretary of the IFS 2020 industry growth strategy. He spearheaded IBEC's international commercial engagement strategy as its Head of International Business Development. Marc was previously Economics Editor at the Irish Times & Newstalk, a Sunday Independent columnist and was an economist with the ECB and Irish Dept of Finance.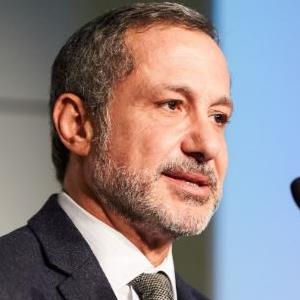 Ugo Bassi
Director of Financial Markets, Financial Services and Capital Markets Union
Ugo Bassi is Director of Financial Markets at FISMA since 2012. A lawyer by profession, he has worked as a 'référendaire' at the European Court of Justice from 1990 to 1997. In the last years, he held several management positions at the European Commission and was responsible for various post-crisis measures in the area of financial services and markets such as Post-trade, Securities, Asset Management, Audit, Accounting, and Credit Rating Agencies. He represents the European Commission at high-level fora and events worldwide and contributes to the international work of the Commission in the area.
Aga Nalaskowska
Senior Manager EY Global Treasury Services, EY Ireland
Aga is a Treasury Expert and a core member of EY Global Treasury Services team sitting in EY Ireland Dublin office. She is an experienced Treasurer with over 15 years of Corporate Treasury experience and advises clients in all areas across their Treasury Target Operating Model including Treasury Systems & Operations, Cash Management & Forecasting, Financial Risk and Working Capital Management. Aga was formerly a Regional Treasurer at Cardinal Health overseeing treasury operations in EMEA and APAC regions.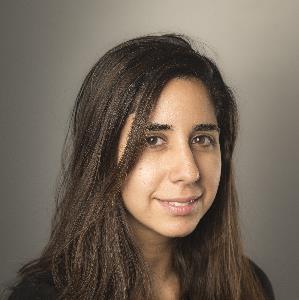 Farnam Bidgoli
Head of ESG Solutions EMEA, HSBC
As Head of ESG Solutions EMEA, Farnam advises HSBC's capital market clients on sustainable finance and ESG.  She also sits on HSBC's Green Bond and Loan Committee and represents HSBC on the ICMA Green Bond Principles Executive Committee, co-chairing the Climate Transition Finance Working Group. Previously Farnam worked at ESG ratings firm Sustainalytics, where she developed its second opinion services for sustainable bonds, and designed the firm's methodology to determine corporate compliance with the UN Global Compact Principles. 
Aimee Cullen
Head of Treasury, CarTrawler
With CarTrawler since 2020, Aimee oversees funding and liquidity, exposure management including currency, interest rate & counterparty risk, and bank relations. Previously 9 years with Johnson & Johnson across Dublin, Belgium, Sao Paulo & New Brunswick treasury centres, she worked on cash management, driving working capital initiatives, FI relationship management, financial risk management, cash forecasting & analysis, capital markets, cash repatriation, acquisition, divestiture & integration experience.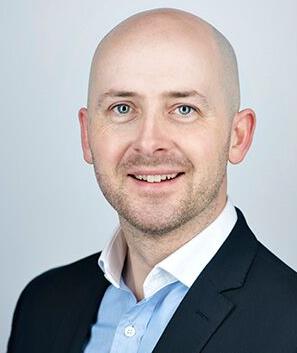 Keith Lynch
President, Irish Association of Corporate Treasurers
Currently President of the IACT, Keith recently joined Viatris.  His experience spans 22 years across the corporate treasury & banking environments. Previously with KPMG Ireland, he advised clients on cash management, liquidity planning, risk management & treasury technology. Keith was formerly Director at Doosan responsible for EMEA Treasury, Accounts Payable, Credit & Collections. Prior to 2008, Keith worked in a number of international banks including Citi's outsourced treasury solutions.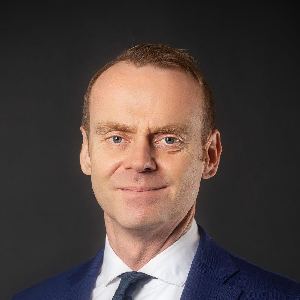 Alexandre Hardouin
Director of Fixed Income Desktop, Refinitiv, an LSEG Business
Alexandre  manages the Refinitiv Fixed Income Desktop business globally, driving the strategy to serve both sell-side and buy-side market participants. He previously worked as a sales trader and in a financial software start-up prior to joining Reuters. Afterwards, he pursued a 20-year career in client-facing and product management roles with specific expertise in fixed income markets and analytics. Alexandre has been deeply involved in Libor transition in the past few years.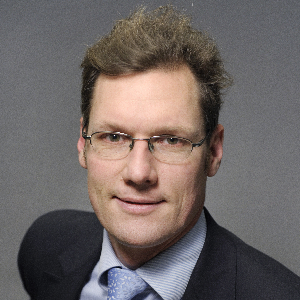 Marc Fleury
Co-Head of Liquidity Solutions, BNP Paribas Asset Management
Marc is responsible for driving BNP Paribas Asset Management's sales activity on this asset class. He joined BNP Paribas in 2007 as Head of Sales at Harewood Asset Management and was previously Head of Distribution at AXA Investment Management, Paris for 8 years. Marc began his career at Corporate and Investment Bank of Credit Agricole as Institutional Sales. He holds an MBA (International Finance) – Université du Havre & a Finance Master's degree – Université of Dauphine-PSL.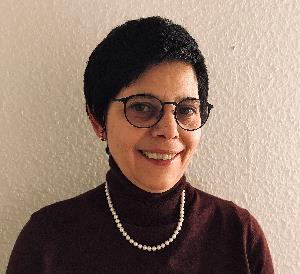 Daniela Eder
Director, Head of Payments & Cash Management Europe, Barclays Corporate Banking
Daniela ('Dany') joined Barclays in April 2020 and is responsible for driving the business development growth of the payment and cash management portfolio in Europe.  She was previously Managing Director Business Development with BNY Mellon.  With over 25 years' experience in transactional banking services, Dany has a deep passion for innovation and technology that delivers tangible benefits to clients and drives the industry forward.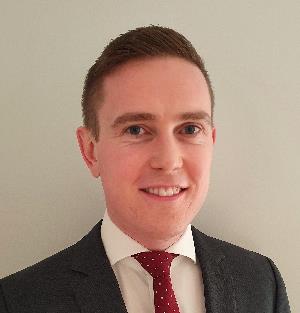 John James Dunne
Group Treasury Controller, DCC plc
John James joined DCC plc having worked with Grafton Group and IBM. He was awarded Best Cash Management Solution, Treasury Today – Adam Smith Awards 2020. A Chartered Management Accountant, he holds a Bachelor of Commerce, a Graduate Certificate in Corporate Treasury and an MSc in Investment, Treasury and Banking. He co-authored a publication in the Research in International Business and Finance Journal.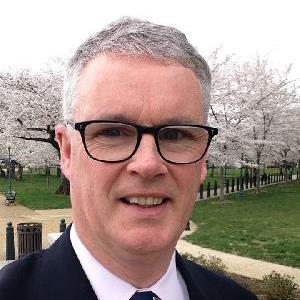 Emmanuel Touhey
Editor, C-SPAN.org
Based in Washington DC, C-SPAN is a public affairs network devoted to covering the three branches of the U.S. government, American history and non-fiction books. Emmanuel was previously senior producer for the nationally syndicated Diane Rehm Show on NPR & opinion pages editor at The Hill Newspaper (largest independent political news site in the US).