2022 Speakers
We are delighted to announce our speakers for the 2022 IACT Conference, stay tuned for the full speaker list!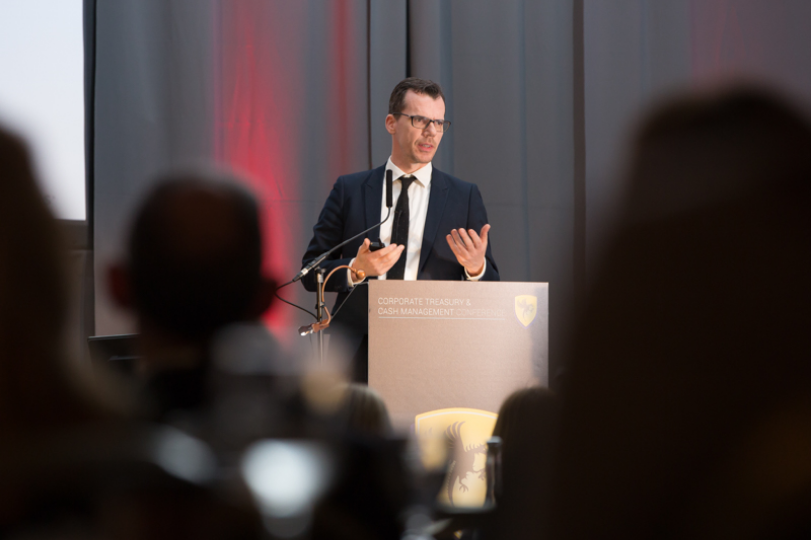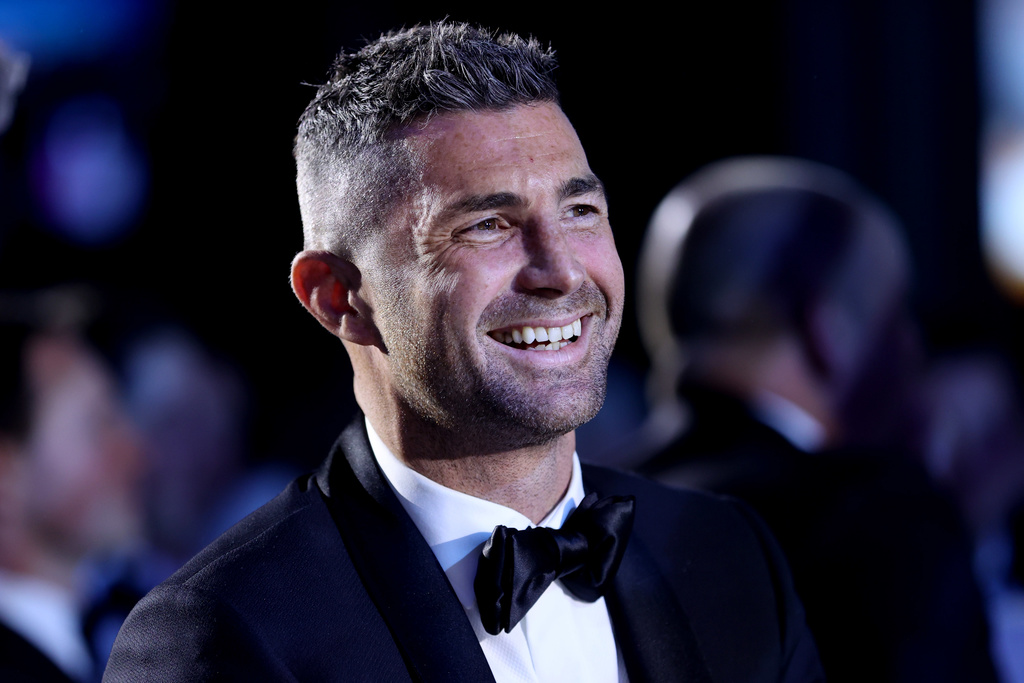 Rob Kearney
Ireland Most Decorated Rugby Player, Formerly Irish Rugby Union
Rob Kearney, from County Louth, is arguably Ireland's most decorated rugby player. His list of achievements for Leinster and Ireland is unmatched and includes being in Ireland's top ten most-capped players of all time (95 caps); Two Six Nations Grand Slams in 2009, 2013 with four Six Nation Titles (2009, 2014, 2015, 2018); British and Irish Lions tours to South Africa (2009) and Australia(2013); participation in three Rugby World Cups; 219 appearances during his 15-year career at Leinster, with four European Cup Titles, and six Pro-14 medals (2008, 2013, 2014, 2018, 2019, 2020). Rob regularly captained for Leinster on top of being European Player of the Year, Leinster Player of the Year, and IRUPA Player of the Year all in 2012. After winning his last title with Leinster, Rob went on to play for Western Force in Australia for the 2021 season and upon his return to Ireland, returned to his Louth GAA club, the Cooley Kickhams.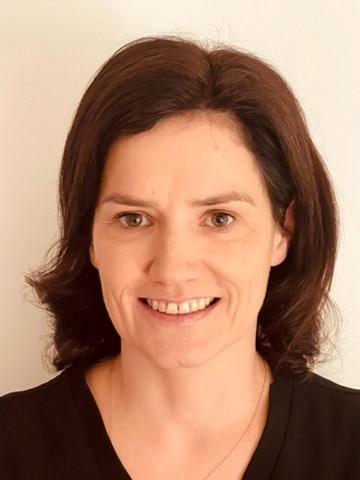 Máire Hyde
Head of Treasury Operations, EMEIA, Apple
Máire Hyde is the Head of Treasury Operations in EMEIA for Apple. She has been with Apple for 15 years. Her responsibilities include managing the Treasury Operations team based in Cork who manage all Cash Management and FX analysis throughout Europe, Middle East, India and Africa. In addition to this she manages all M&A activity as well as other strategic initiatives including geographic expansion support; and cash repatriation.
During her tenure at Apple, Máire has held various positions of increasing responsibility within Treasury where she has overseen numerous strategic initiatives by Apple for managing its growth and Global Cash management.
Prior to joining Apple, Máire worked in Intel & Accenture. Máire carried out her undergraduate studies at the University CollegeCork and post graduate studies at University College Dublin. She is CIMA qualified.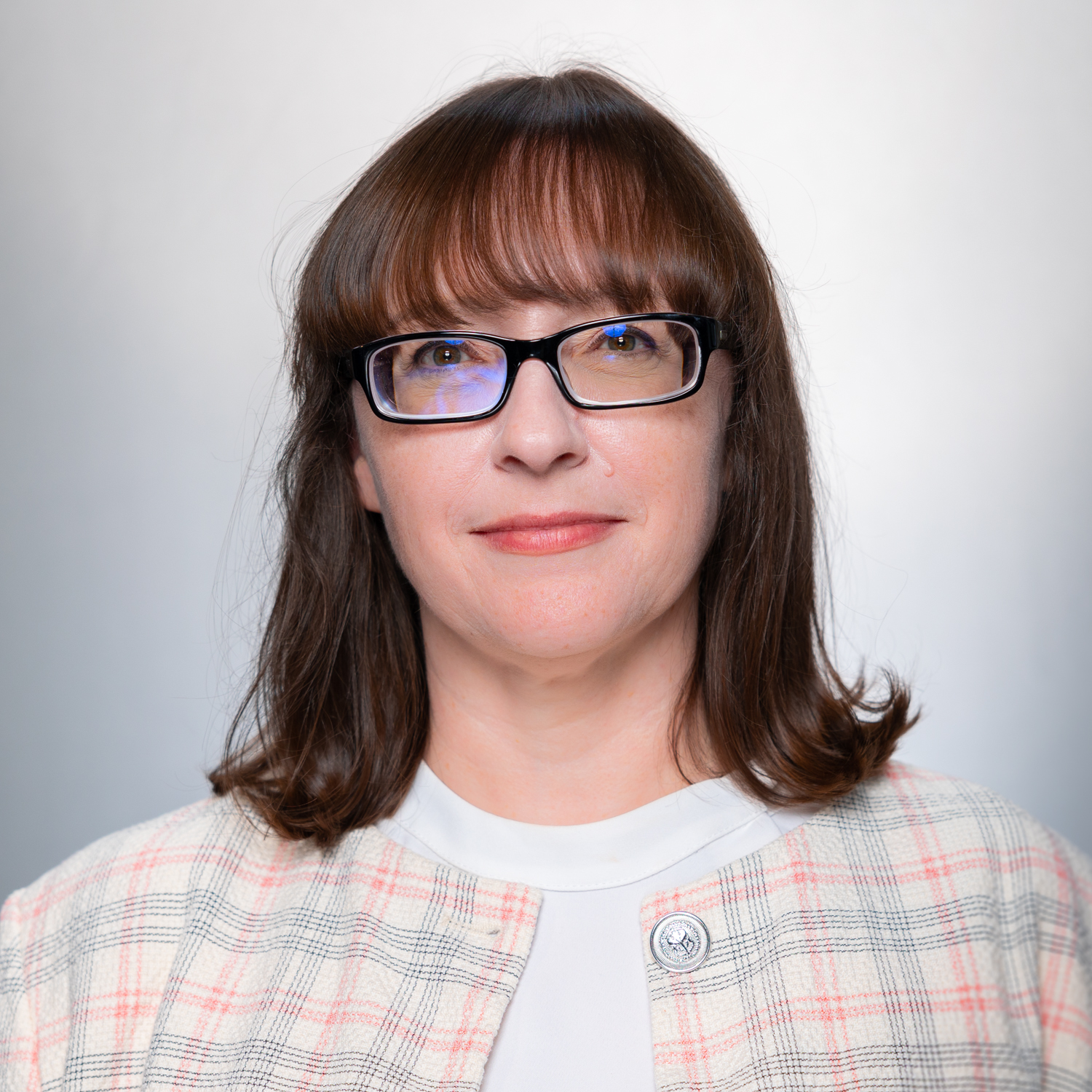 Kiera Agnew
Assistant Treasurer, Kellogg Company
Agnew's current responsibilities include all global treasury functions through technology, capital and derivative markets, ratings agencies relationships, financial planning and foreign exchange. Agnew joined Kellogg's in 2012 as a Treasury Accountant and implemented hedge accounting SAAS, balance sheet exposure analysis SAAS, treasury system (upgraded to 2017 to SAAS), designed in-house multilateral netting solution, and designed the in-house FX model. She holds a B.Comm from University College Dublin (UCD) Quinn School of Business, an MAcc from UCD Michael Smurfit Graduate Business School and is a Fellow Chartered Accountant.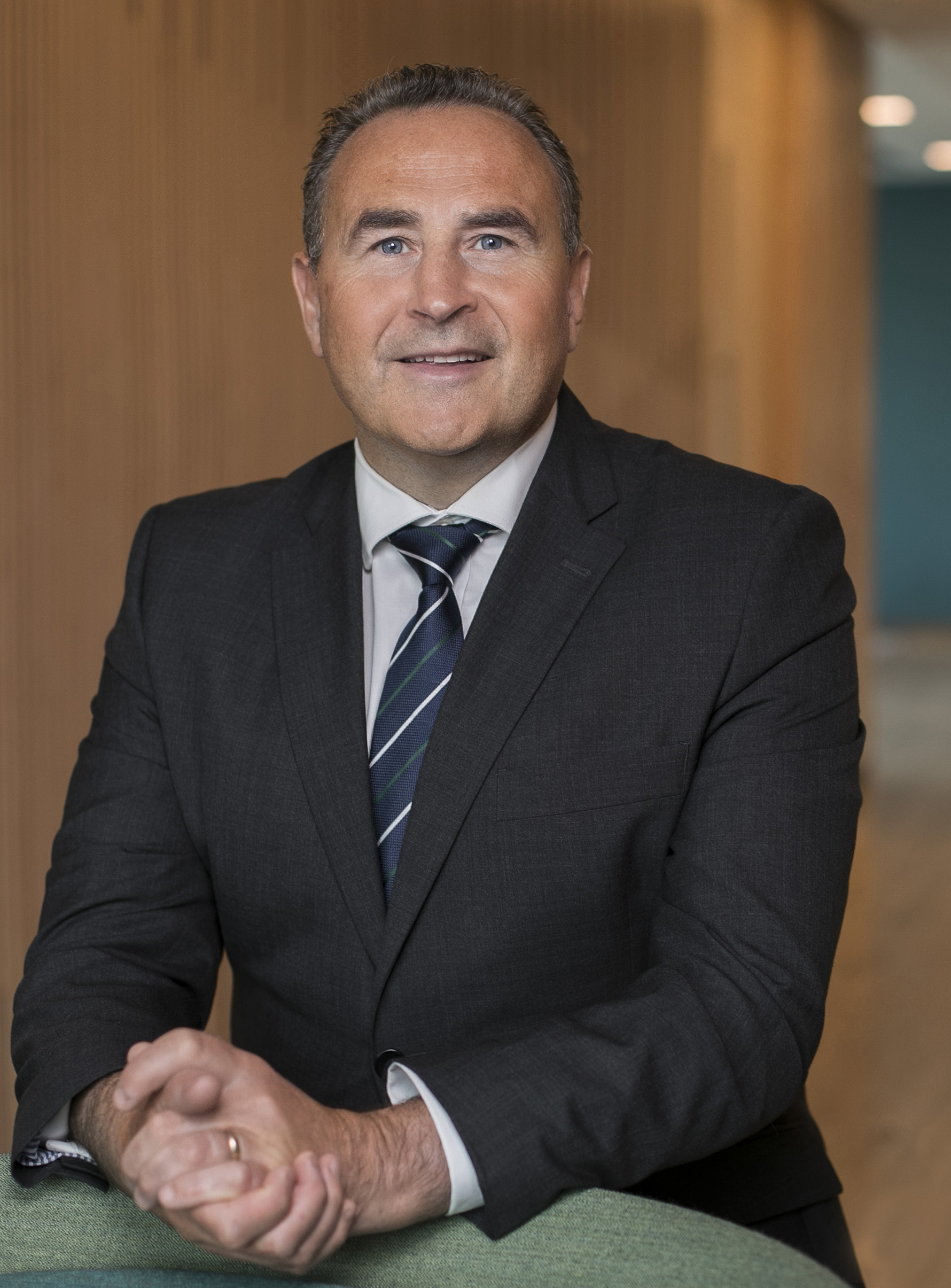 Dave McEvoy
Director of Funding & Debt Management, National Treasury Management Agency (NTMA)
McEvoy was Head of Treasury at the National Asset Management Agency (NAMA) prior to joining NTMA in 2014 as its Deputy Director. He was appointed to his current position in July 2022. Before working at NAMA, McEvoy was with Allied Irish Banks (AIB) for more 20 years. His roles included senior positions within AIB Capital Markets, where he was the Head of the Euro Fixed Income Desk and Head of the Traded Credit Desk. McEvoy holds a BSc in Management from Trinity College Dublin and an MSc in Investment & Treasury from Dublin City University.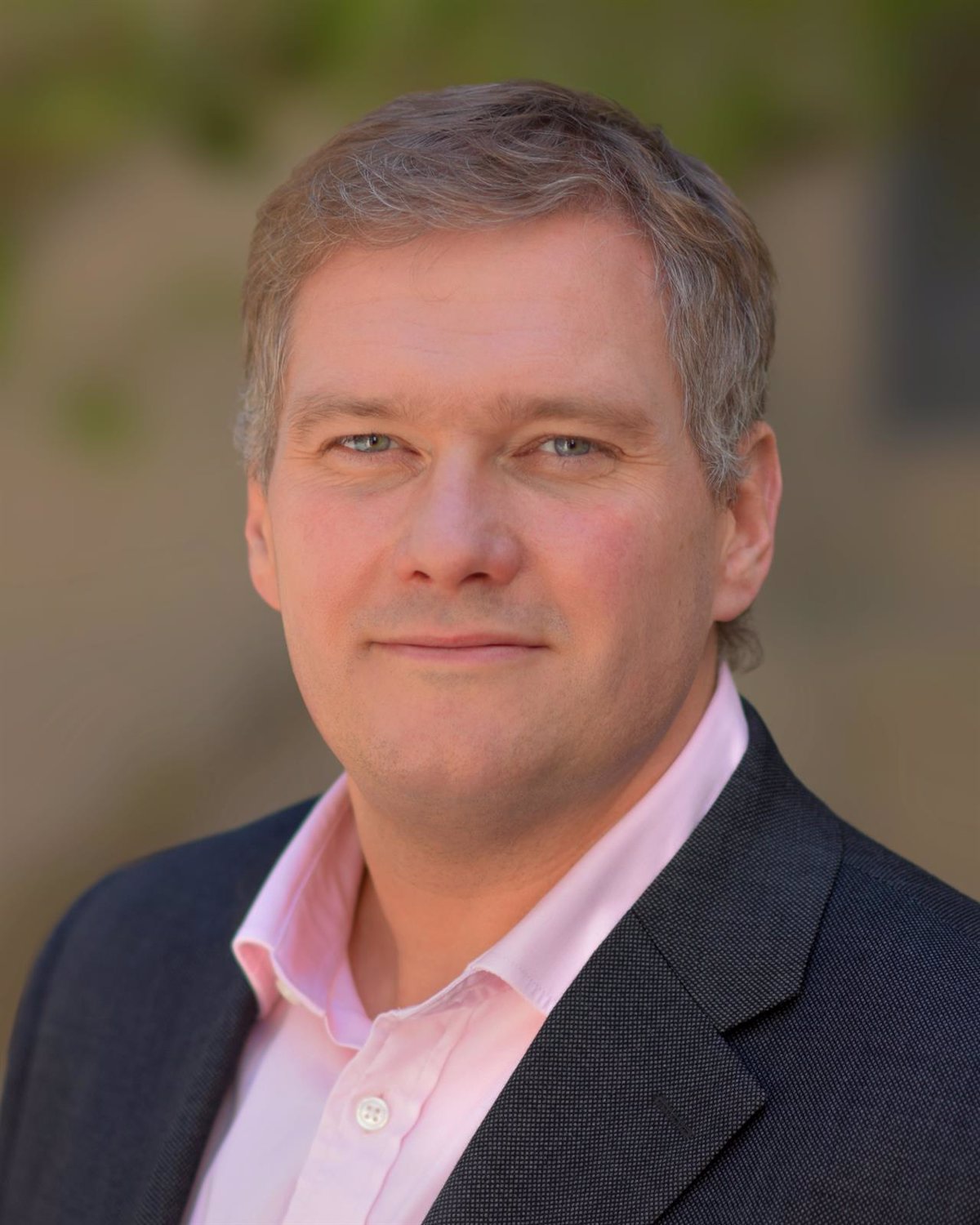 Tom McIlduff
CEO, The AA (Ireland)
McIlduff joined AA Ireland February 2021. Prior to that he was CEO at Liberty Insurance in Western Europe. His previous roles were as Principal at the Boston Consulting Group, and COO at Bank of Ireland (UK). After graduating from Queen's University Belfast, McIlduff started his career as a chemical engineer working in the oil and gas industry across Europe, Southeast Asia and Sub-Saharan Africa. His passions include cooking, Spanish wine, and Ulster Rugby.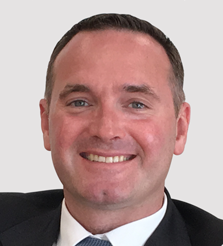 Thomas Wallace
CFO, Global Shares
Thomas Wallace is a highly skilled Finance Executive, with more than 25 years' experience in financial, technology, commercial and SaaS CFO Operational leadership roles, across a range of industries, sectors, and regions. His focus on strategy, policy, and reliable metrics, supported by the systems and processes he implements, supports a structured approach to rapid growth while ensuring financial stability. Thomas has significant experience in corporate finance, strategy, international tax, investor relations, treasury, equity capital markets, debt capital markets in a multinational listed environment having held senior finance and CFO roles in Asia Pacific for over twenty years. Thomas' finance expertise is matched by strong analytical and communication skills and his intention is to make the finance function at Global Shares a real partner to the business in achieving its vision of growth. In his spare time Thomas enjoys sailing, surfing, and scuba diving.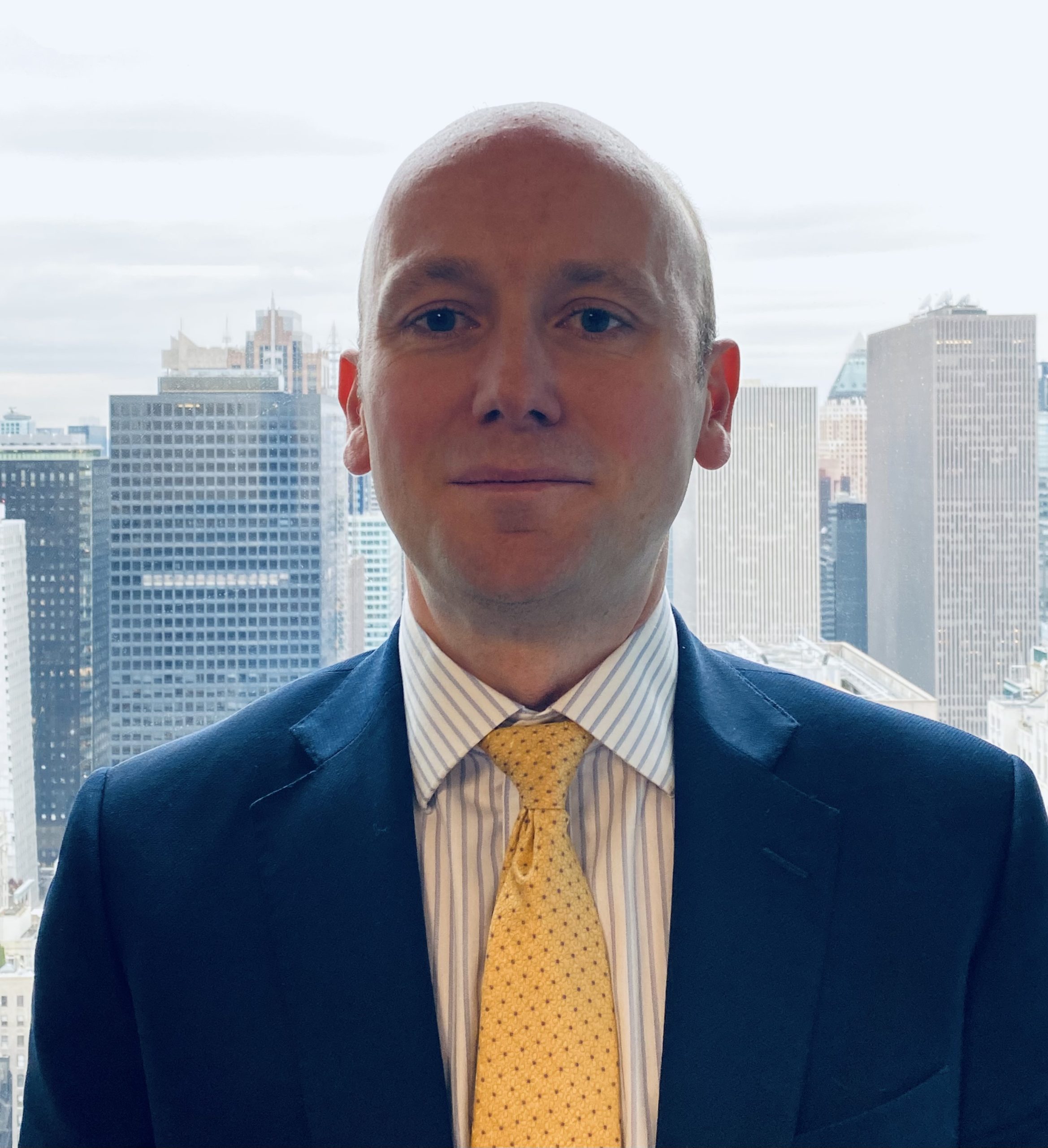 John O'Connor
Executive Director, Global Corporate Bank, J.P. Morgan
John O'Connor leads multinational coverage for J.P. Morgan in Ireland. John is passionate about ESG and sits on J.P. Morgan's EMEA Global Corporate Bank ESG forum. John recently completed a Certificate in Sustainable finance with the University of Cambridge. John also holds a Diploma in Company Direction with the Institute of Directors.
Cian Butler
Senior Treasury Front Office, ESB
Cian Butler has been in ESB's Group Treasury's Front Office for almost 5 years following Treasury roles in LeasePlan and Mediolanum. His responsibilities include management of the Group's Cash and forecasting, FX Risk, Trade Finance and managing the relationships between ESB Group & their banking partners. Since the beginnings of the Energy Crisis in early 2021, Cian's main focus has been on ensuring ESB Group's liquidity is robust in the face of unprecedented margin calls on foot of the most volatile energy market in recent history.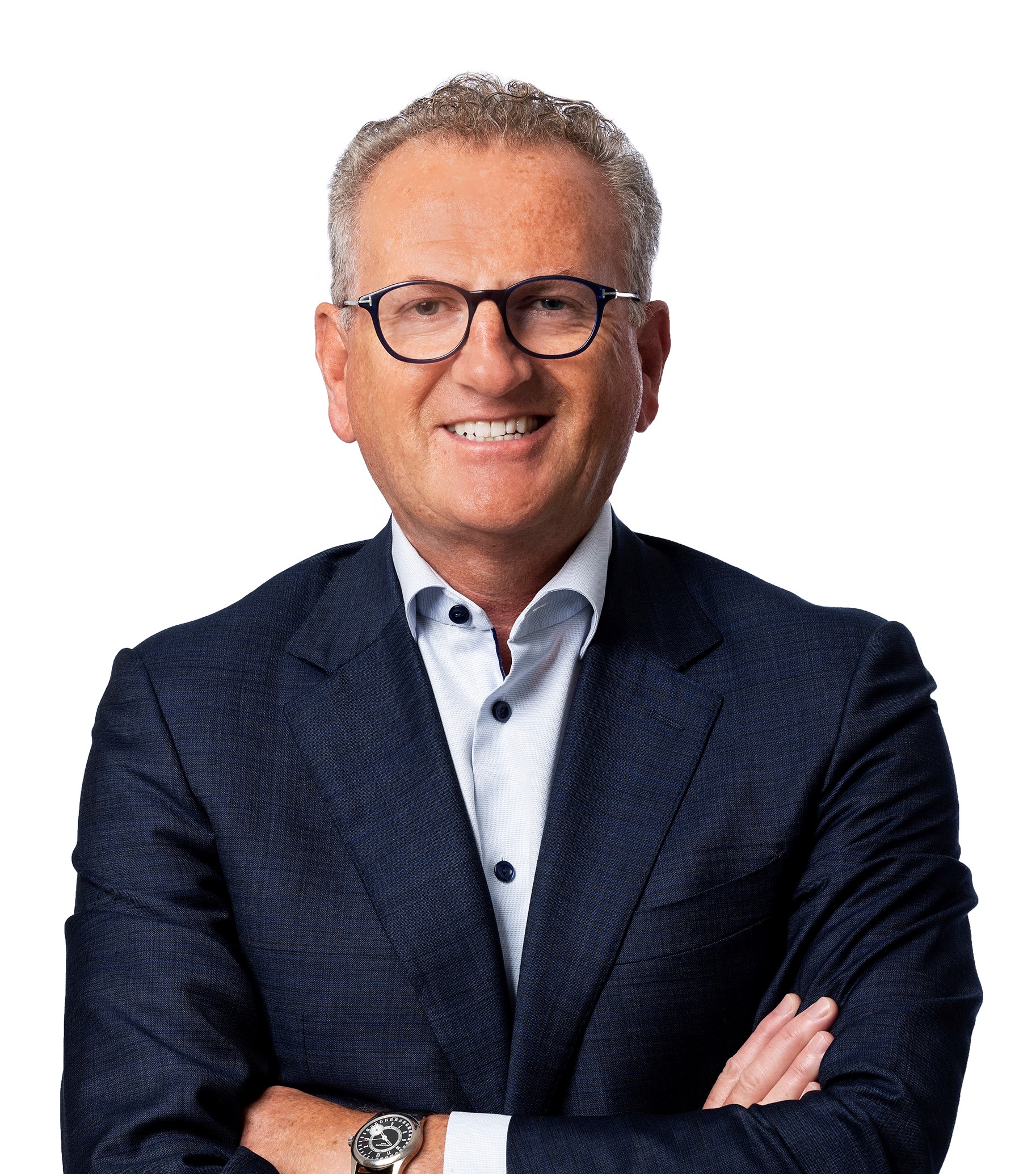 Alan Duffy
European Head of Commercial Banking Sustainability, HSBC Ireland
In January 2022 Alan was appointed as HSBC's first Head of Sustainable Finance for Europe Commercial Banking. Prior to this Alan held the roles of CEO & Head of Banking HSBC Ireland based in Dublin having established HSBC's commercial banking business in Ireland in 2006. During his career Alan has worked in a variety of international wholesale banking roles with Scotiabank and ING and has extensive experience of the North American, Nordic and European banking markets. A Business Studies graduate of Trinity College Dublin, Alan also holds an MBA from University College Dublin. He is a qualified Chartered Director with the Institute of Directors, London and a member of the Institute of Bankers. Alan has also completed Sustainable Financing training with the University of Cambridge Institute for Sustainability Leadership.
Koen De Smet
Director, PwC Treasury Consulting
Koen De Smet is a director in PwC's Treasury Consulting practice. Leveraging 15 years of corporate treasury experience, Koen is helping global companies to transform their cash, treasury and risk management organisations, processes and technology solutions. Operating out of PwC's Treasury Centre of Excellence, Koen is the Global Treasury Technology leader for PwC, managing a global network of +150 PwC treasury tech experts.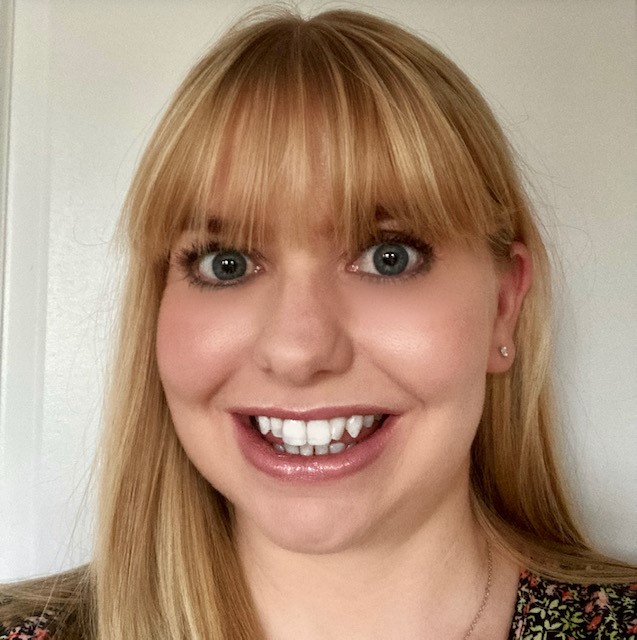 Averil Mulhall
Group Treasury Manager – FX & Liquidity Management, Smurfit Kappa
Averil joined Smurfit Kappa in 2011 as a Treasury Analyst and was promoted to the role of Group Treasury Manager in 2018 with responsibility for Foreign Exchange and Liquidity Management. Prior to joining Smurfit Kappa, Averil worked for the National Treasury Management Agency where she completed her ACCA exams. Averil holds a BComm International from UCD and a Certificate in Corporate Treasury from DCU.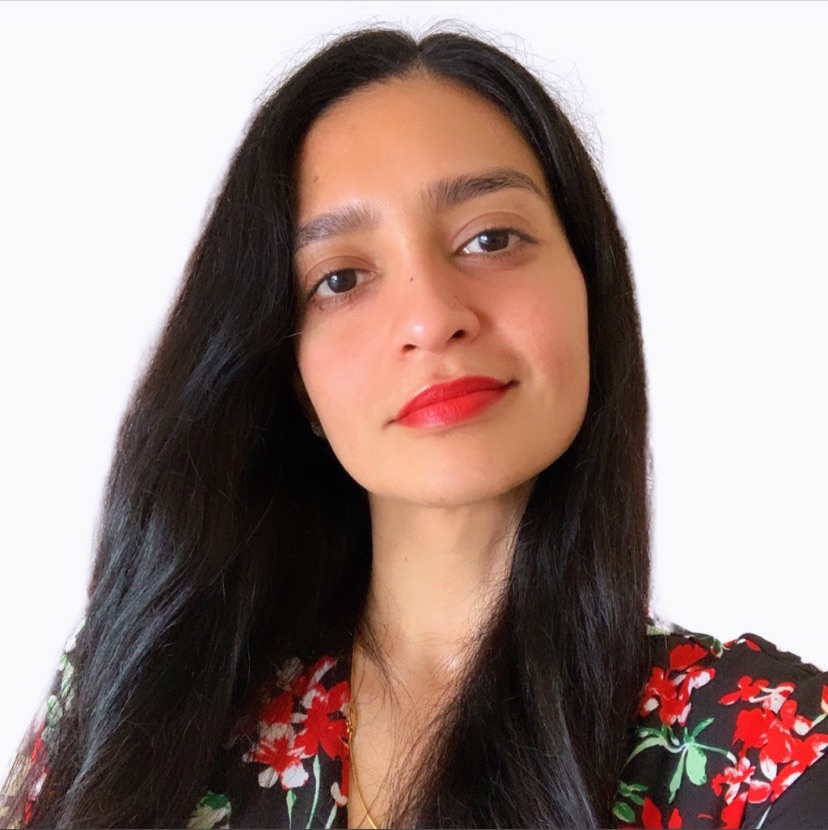 Sana'a Syed
Executive Director, Ireland Sales Lead, Payments, J.P. Morgan
Sana'a Syed is an Executive Director and leads the J.P. Morgan Payment Sales effort for the firm's Corporate client relationships in Ireland. She also serves as the Industry Lead for Technology, Media and Telecom for J.P. Morgan Payments in Ireland. Sana'a focuses on growing the firm's Payments business with its most important and high potential Multinational clients with regional treasury centres in Ireland, in addition to key Irish headquartered names. Last year, Sana'a relocated to Dublin from Dubai, where she had Payments Sales responsibility of the firm's Middle East, North Africa and Turkey headquartered clients. In her 13 years with the firm, Sana'a has held various positions within J.P. Morgan Payments, starting as a Sales Analyst in 2009. Prior to joining J.P. Morgan, Sana'a has worked in the Transaction Banking and Finance & Business Management divisions at the Royal Bank of Scotland and Standard Chartered Bank.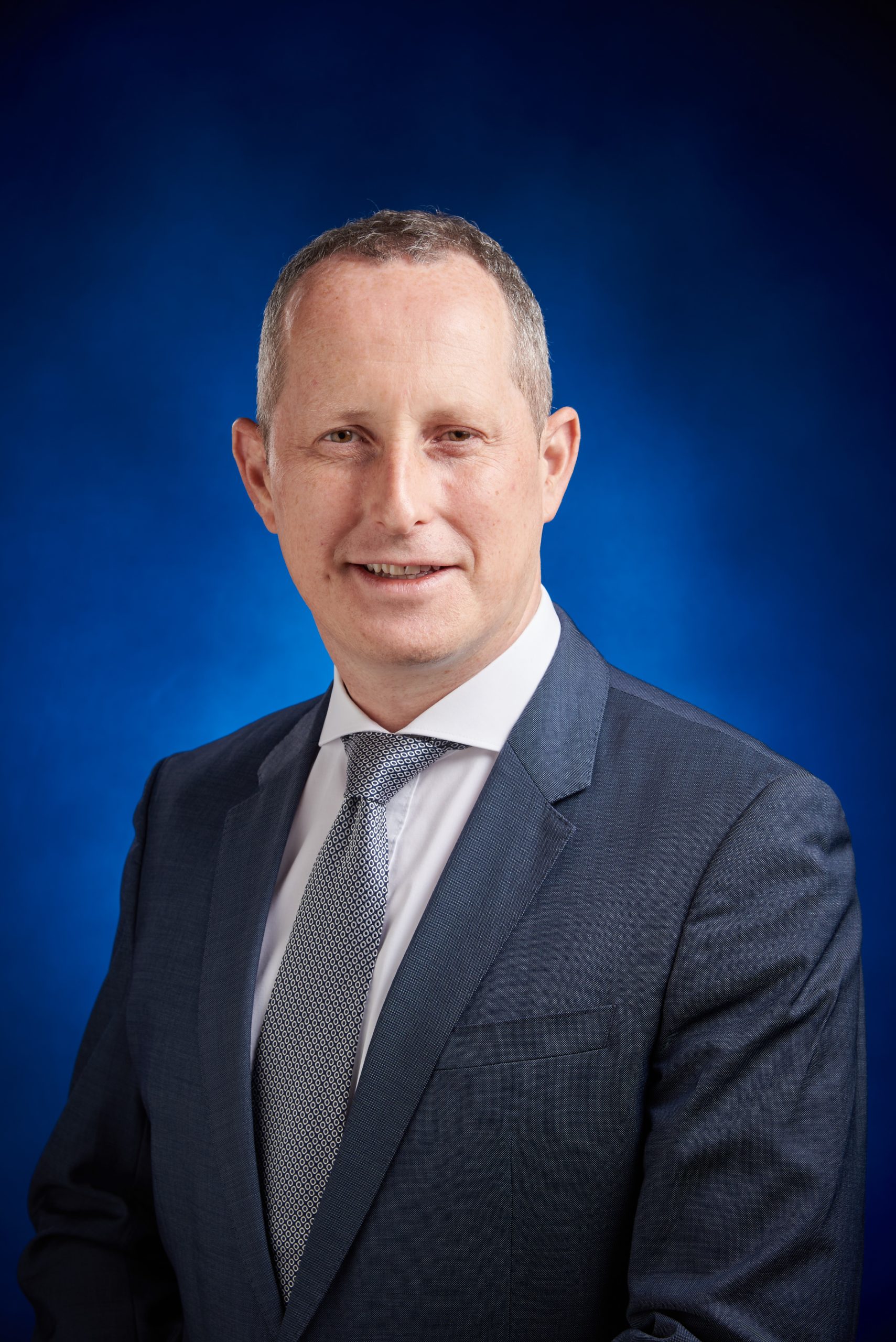 David Cooper
Workflow Solutions Head APAC, Deutsche Bank
Based in Singapore, David runs the Workflow Solutions (WFS) business for the Asia Pacific region for Deutsche Bank. He is responsible for delivering cross border solutions to the Bank´s clients across the Asian markets, utilising robotic process automation to meet client's treasury objectives across payments, liquidity, FX and documentation. David and his team focus on delivery of technology led, highly scalable solutions for global clients from corporate, financial institution and financial technology segments.
David has been in Asia for 18 years, 11 of which with Deutsche Bank where he has focused on building out market leading platform-based solutions for clients. Prior to DB, David has worked in Telecoms with Vodafone, on Micro Finance programs in Indonesia and Philippines, funded by the Gates Foundation and in software sales.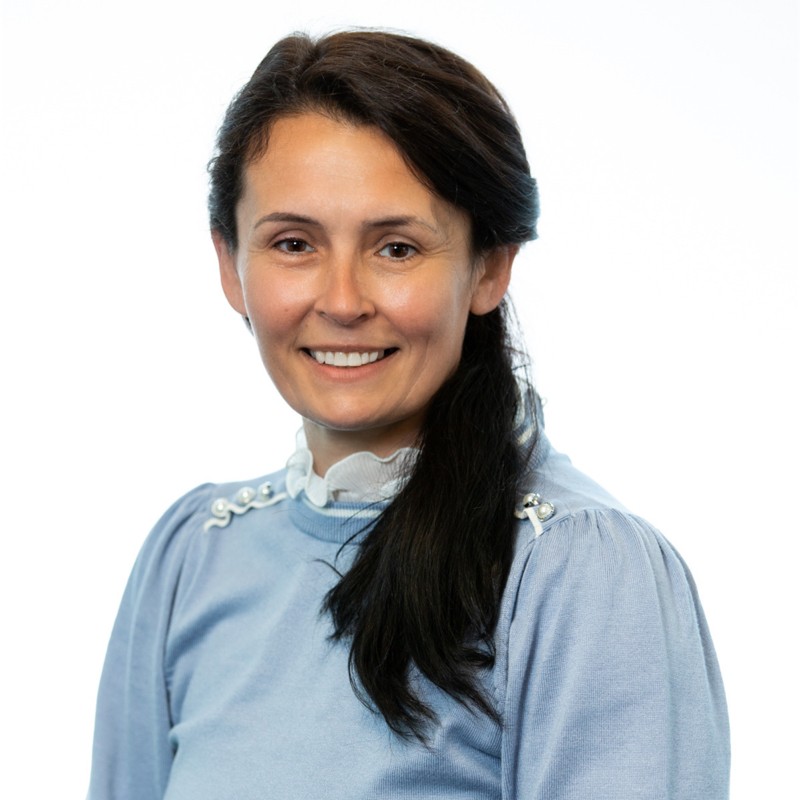 Donna Foley
Senior Manager, Global Banking & Systems, Xerox
Dublin-based Foley is responsible for all banking relationships, structures, services (including merchant services), electronic banking and system-to-bank integrations across the company. Xerox's treasury operations collectively manages all global cash, liquidity, and FX for the business. Prior to Xerox, Foley spent 10 years with Bank of Ireland in a number of roles including retail, insurance, and investments. She holds a Bachelor's degree in Sports Science, QFA and a Master's in Investment Treasury and Banking. Foley is also a cardiac first responder.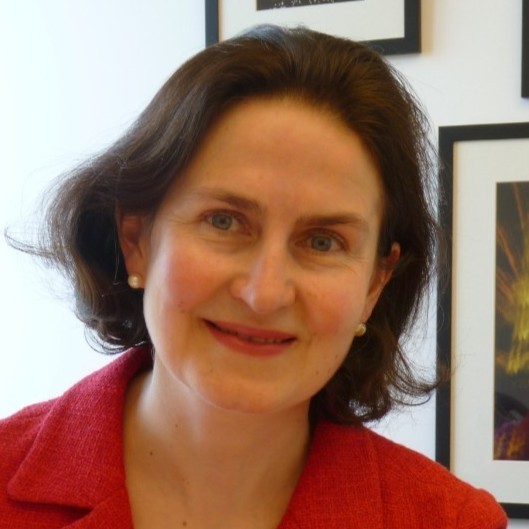 Veronica Iommi
Secretary General, IMMFA (Institutional Money Market Funds Association)
Iommi was appointed to her current London-based role in August 2019. Previously, she was with BNY Mellon where she was European Bank General Counsel and EMEA Head of Public Policy. Iommi was responsible for co-ordinating BNY Mellon's Continental Legal Heads and leading regulatory advocacy engagement across Europe, the Middle East, and Africa. Prior to that, she worked for LCH.Clearnet SA in Paris, Credit Suisse, and Goldman Sachs. She started her at Clifford Chance, where she qualified as a solicitor. Iommi has worked and lived across Europe and speaks several European languages, including French, Spanish and Italian. She is on the Roll of Solicitors for England and Wales and for the Republic of Ireland.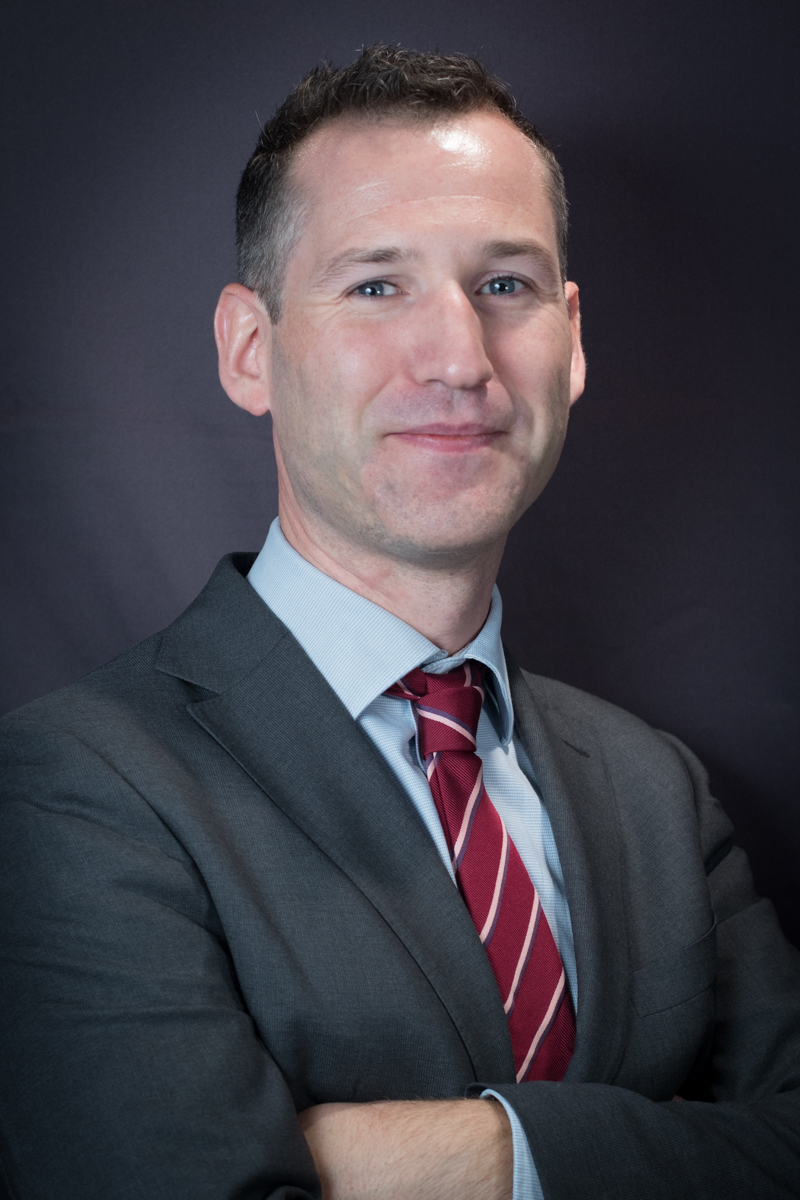 Rónán Clifford
Senior Director Treasury, Honeywell
Rónán Clifford has been with Honeywell for almost 8 years and leads the EMEA treasury team based in Dublin. His pronouns are He/His. Clifford has over 20 years of treasury experience in a variety of hands-on roles across various industries. He also plays an active role within Honeywell's I&D employee networks where is a committee member of the Honeywell Global LGBTQ+ network. He holds a BA in Mathematics and Politics from University College Dublin and a MSc in Financial and Industrial Mathematics from Dublin City University as well as a Post Grad in Corporate Treasury from Dublin City University. He enjoys keeping fit but continues to live off former glories as he has competed in marathons, triathlons and charity white collar boxing events.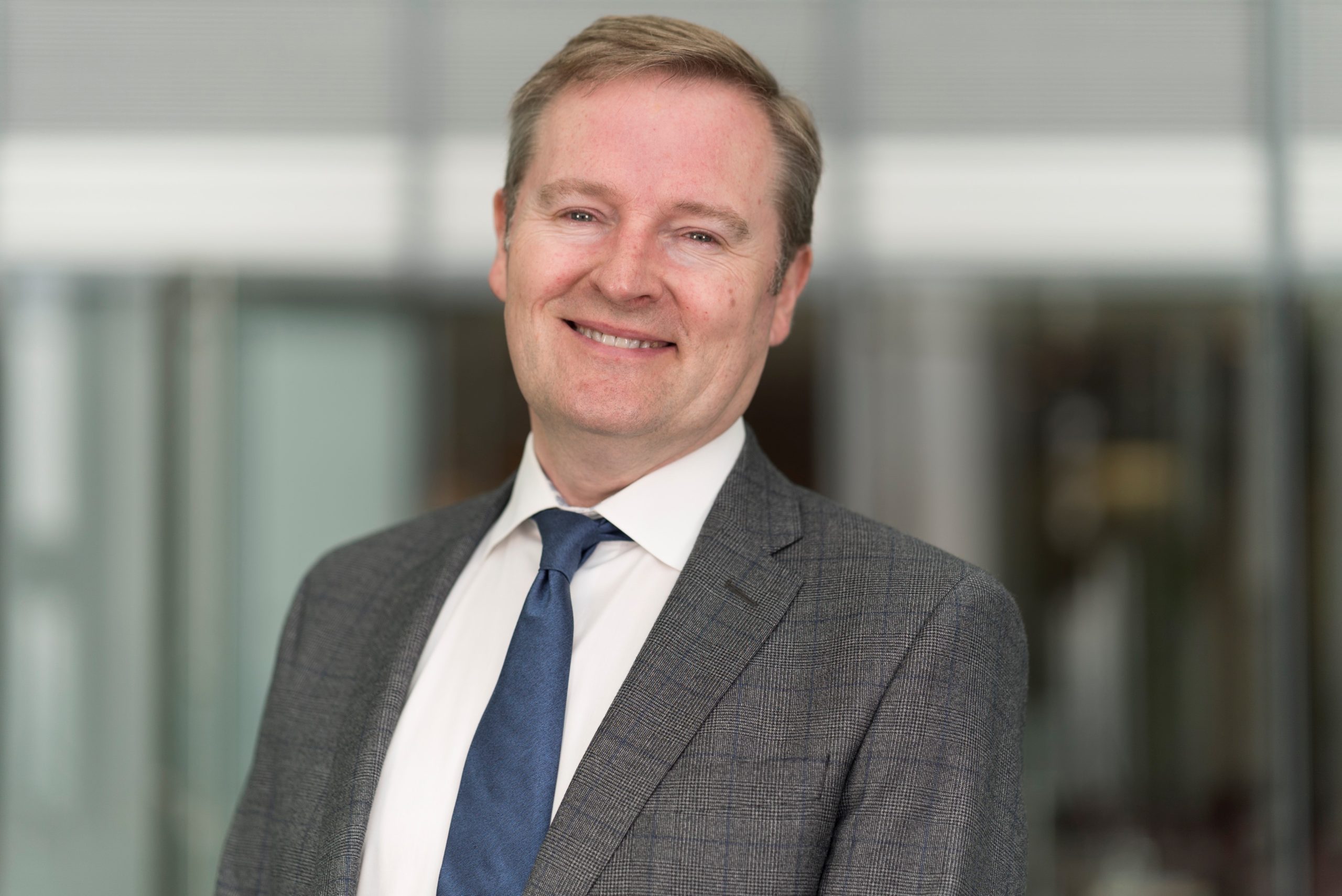 Paul Gillen
Head of Cyber Security Operations, Barclays
As part of his role in security Gillen is a Founding Director of the Cyber Defence Alliance in the City of London and is engaged in large transformation programmes tackling fraud, financial crime, and insider threats. He has been working in the arena since 1996 as Founder of what is now the Garda National Cyber Crime Bureau. Gillen is also on the Executive Committee of the UK Financial Sector Cyber Collaboration Centre in London.
Prior to joining Barclays in 2015, Gillen was with the European Cybercrime Centre in The Hague. While there he co-ordinated joint USA and EU law enforcement operations against the botnet infrastructure of organised cybercriminal gangs, darkweb, paedophile networks, and internet fraudsters. Gillen is one of only 400 recipients of The Scott Medal for Valour presented by An Garda Síochána (AGS), Ireland's national police and security service. He was also awarded a Fellowship of the Irish Computer Society in 2021 for a lifetime contribution to cyber security. He is a graduate of University College Dublin, where he was also Co-Founder of the UCD Centre for Cybersecurity and Cybercrime Investigation.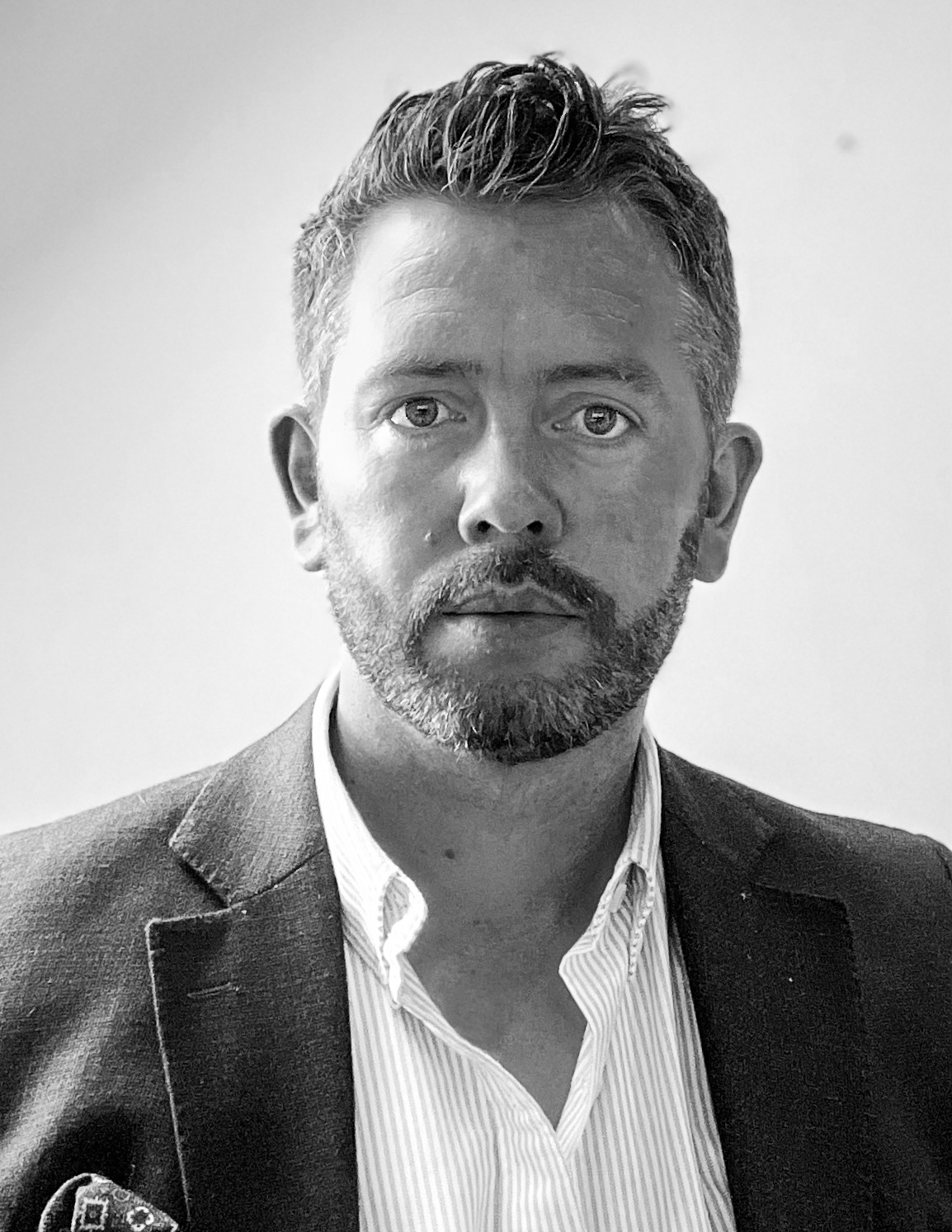 Senan Moloney
Global Head of Cybercrime, Barclays
Moloney is also the lead for the bank's Cyber Fraud Fusion Centre, a unit focused on intelligence-driven defence against economic crime, the disruption of upstream cyber enablers of these crimes and research and development into emerging criminal attack journeys. Prior to joining Barclays, Moloney worked as a senior cybercrime specialist in the European Cybercrime Centre at Europol assisting international law enforcement investigations against organised cybercriminal groups. Moloney now sits on Europol's cybercrime advisory panel and on multiple public-private partnership groups driving innovative ways to tackle emerging cybercrime threats.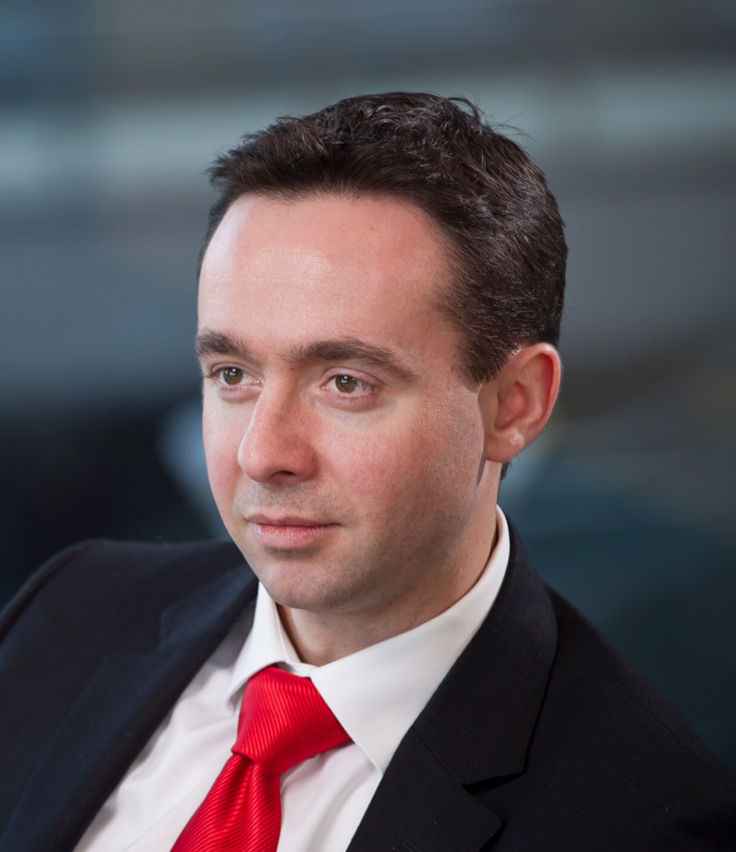 Alex Griffiths
Head of Corporate Ratings for EMEA, Fitch Ratings
Griffiths joined Fitch in London in 2005 as a corporate analyst and has held a number of roles, most recently with Fitch's Credit Policy Group and has responsibility for monitoring the quality of global corporate ratings. He started at Fitch as an analyst specialising in telecoms, media and technology, then became Head of Research for EMEA and APAC. Between 2012 and 2016 he ran the EMEA Natural Resources team. Prior to this, he spent eight years with Deloitte's audit practice. Griffiths read economics at St Catharine's College, Cambridge, and is a Fellow of the Institute of Chartered Accountants in England and Wales.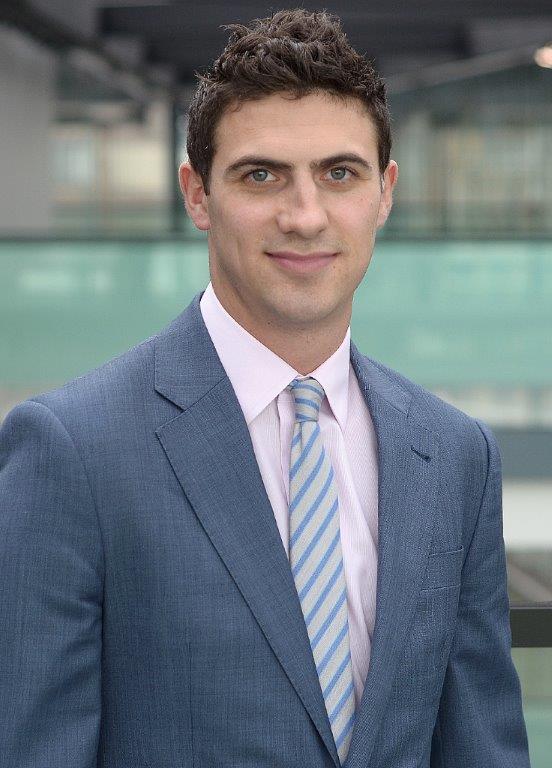 Matthew Aston
Group Treasury Finance and Risk Director, Ardagh Group
Matthew currently works as Group Treasury Finance and Risk Director at Ardagh Group leading a team responsible for funding, cash management and risk management activities, including FX risk. He has broad treasury experience from various corporate roles at GlaxoSmithKline and Omnicom and advisory and assurance roles at EY. He is a qualified MCT with The Association of Corporate Treasurers.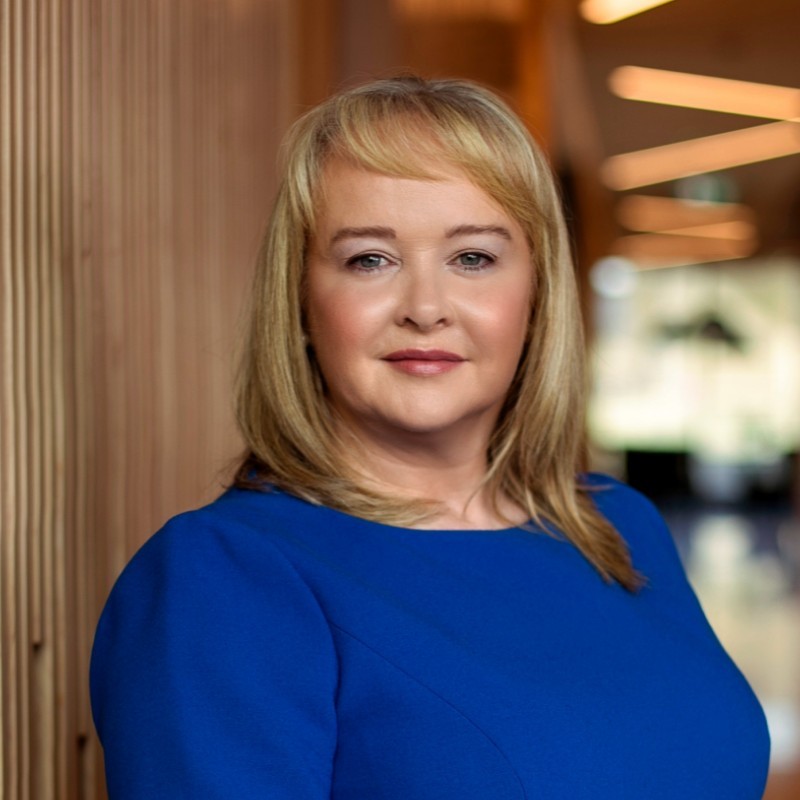 June Butler
CEO, Strategic Banking Corporation of Ireland (SBCI)
June Butler is the Chief Executive Officer of the SBCI since September 2021. June has more than 20 years' experience in the financial services sector. Prior to her appointment as CEO of the Strategic Banking Corporation of Ireland, she served as Head of SME Banking and Sectors in Bank of Ireland where she was responsible for formulating and driving the strategic direction for the business, including the delivery of the finance and funding requirements of Irish SME's. She has also led the Groups team of sector specialists providing strategic insight into the needs of Irish businesses across a variety of sectors. She is a fellow of Chartered Accountants Ireland and a Certified Bank Director.
Ciaran McMonagle
Treasurer, Sitecore
McMonagle is an experienced treasury and finance professional with a background in Irish and American multinational operations. He has held positions at corporates including Cimpress, Kerry Group and Merck, all of which have added to his expertise in notional cash pooling, in-house banking, inter-company netting, and cash repatriation strategies. McMonagle, who holds a Bachelor's degree in Accounting from the University of Galway, is passionate about technology and the benefits it can deliver to treasury operations.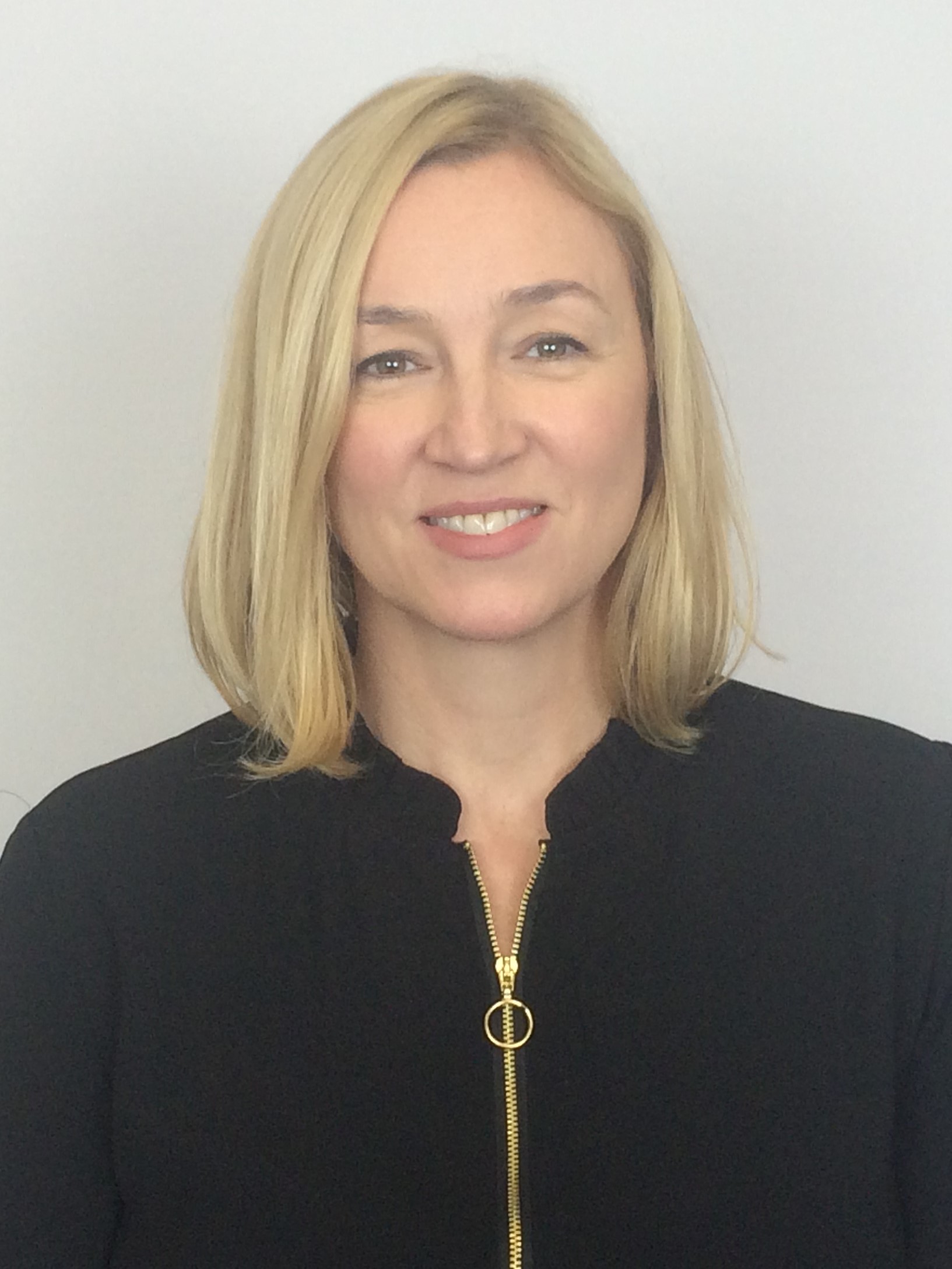 Teresa Kelleher
Head of Group Treasury, Musgrave
Kelleher joined Musgrave in 2008 as Group Treasury Manager before moving to Head of Business Services in 2017 and Head of Group Treasury in 2020. Kelleher began her career in treasury when she joined the Apple EMEA Treasury Operations team in 2002 having previously worked at Lucent Technologies. She is a Fellow of the Association of Certified Chartered Accountants (ACCA).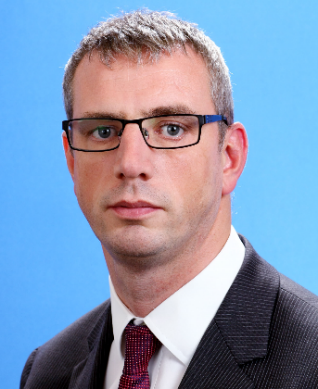 Mark McNulty
Head of Payments and Receivables EMEA, Treasury and Trade Solutions (TTS), Citi
McNulty is responsible for the continued growth, development, and transformation of Citi's payments and receivables business across the 55 Citi EMEA presence countries. Prior to taking this role, McNulty was Head of Global Clearing and FI Payments. He was additionally responsible for resolution planning and cyber resiliency across TTS Payments and Receivable's business globally. McNulty holds a Bachelor of Commerce degree from University College Dublin and qualified as an accountant through the Chartered Institute of Management Accountants.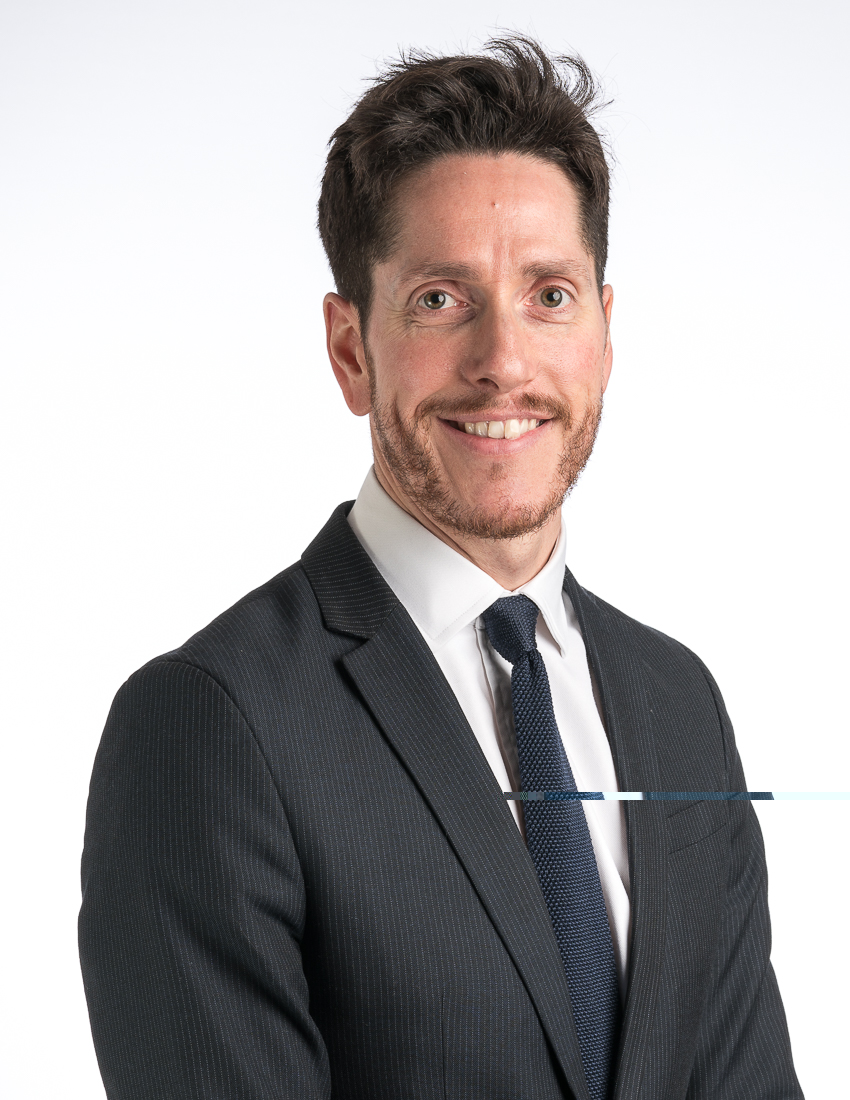 Peter Cunningham
Head of Corporate and Public Sector Sales EMEA, Treasury and Trade Solutions (TTS), Citi
Cunningham's main responsibility is to lead and direct the team responsible for developing long-term treasury and working capital management relationships with its clients across Citi's financial and commercial ecosystems. Cunningham is a frequent speaker at conferences and has published several thought leadership papers in industry publications. Prior to his current role, he held different leadership positions across the TTS business within Citi's Institutional Client Group. Cunningham holds a Bachelor of Social Sciences degree from the University of Birmingham, UK, and is Cert ICM qualified with the Association of Corporate Treasurers (ACT).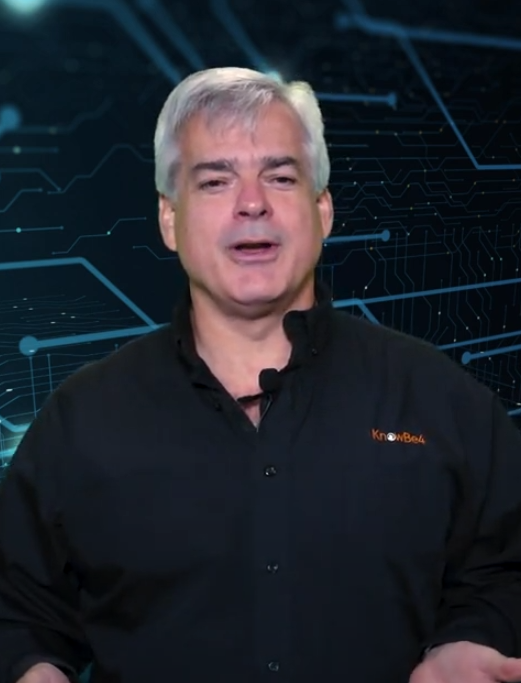 Roger Grimes
Data Evangelist, KnowBe4
Grimes is a computer security veteran of 33 years, and author of 13 books and more than 1,200 magazine articles on the topic, specialising in host security and preventing hacker and malware attacks. He is a frequent speaker at national computer security conferences and his presentations are fast-paced and filled with facts and recommendations. He was the weekly security columnist at InfoWorld and CSO magazines between 2005 and 2019. He has worked at some of the world's largest computer security companies, including, Foundstone, McAfee, and Microsoft. Grimes is frequently interviewed and quoted in the media including Newsweek, CNN, NPR, and WSJ.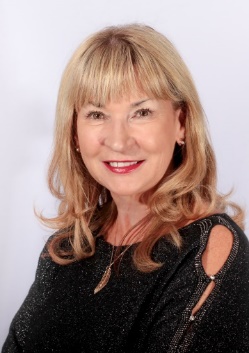 Paula King
Executive Coach and Psychologist, Kingstown College, Dublin
King has won a number of prestigious honours including Best Global Coaching Leaders' Award, which was presented to her in Mumbai in February 2017. She was the first Female Executive Coach in Europe to have received this international recognition. She also won the European Mentoring and Coaching Council (EMCC) European Coach of the Year Award in 2018. This accolade was presented to her in Amsterdam at the European Mentoring and Coaching Council (EMCC) International Conference where she was also a keynote speaker. King holds an MSc in Coaching and Organisational Development from Portsmouth University and is Past President of EMCC Ireland. She is a Master Certified Coach (MCC) with the International Coaching Federation (ICF). She also holds accreditation from the David L. Cooperrider Center for Appreciative Inquiry.
John O'Reilly
Senior Treasury Risk Analyst FX and Commodities, Trane Technologies
O'Reilly joined Trane Technologies in 2017 after nearly 13 years with Allied Irish Bank in treasury sales (FX and interest rates). Prior to that he was with Citi as a senior fund accountant and treasury dealer. O'Reilly holds a Master's degree in Investment and Treasury from Dublin City University and qualified as a financial adviser (QFA) with the Institute of Bankers in Ireland.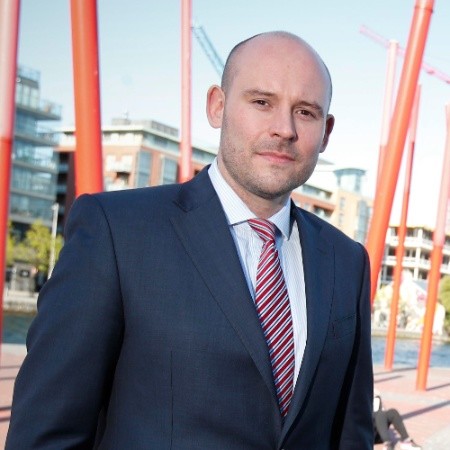 Greg Hayes
EMEA Head TMT Sales, Payments, J.P. Morgan
Greg Hayes leads JP Morgan's TMT MNC Treasury Sales efforts across EMEA. Greg previously spent 20 years with HSBC where he held a variety of roles across Retail & Commercial Banking, Credit & Risk and Global Corporate Banking in London, Hong Kong and most recently in Dublin where he established and managed the regional MNC coverage team for EMEA.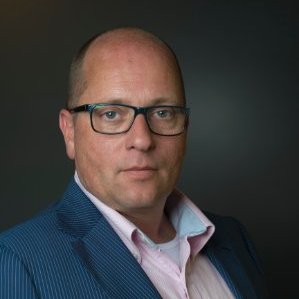 Martin Duijnstee
Global Head of Sales and Marketing, Cashforce
Duijnstee started his professional career at ING bank, where he was responsible for acquisition & relationship management for the 6 offices of the ING Bank Zaandam District. After ING, he joined Prudential-Bache, the international subsidiary of Prudential Securities, as Senior Vice President heading a team of Financial Advisors. He continued his trajectory towards UHNWI Wealth Management and Institutional Investment Management Services management at Merrill Lynch (later Bank of America ML). Here he nurtured the professional relationship and investment strategies of priority clients across northern Europe. In 2017 he started his career at Cashforce, as Business Development Manager for the Netherlands. As the business and momentum grew for Cashforce, Duijnstee quickly took the lead of the international commercial team as Global Head of Sales & Marketing and is currently responsible for leading the expansion with new clients and strategic partners.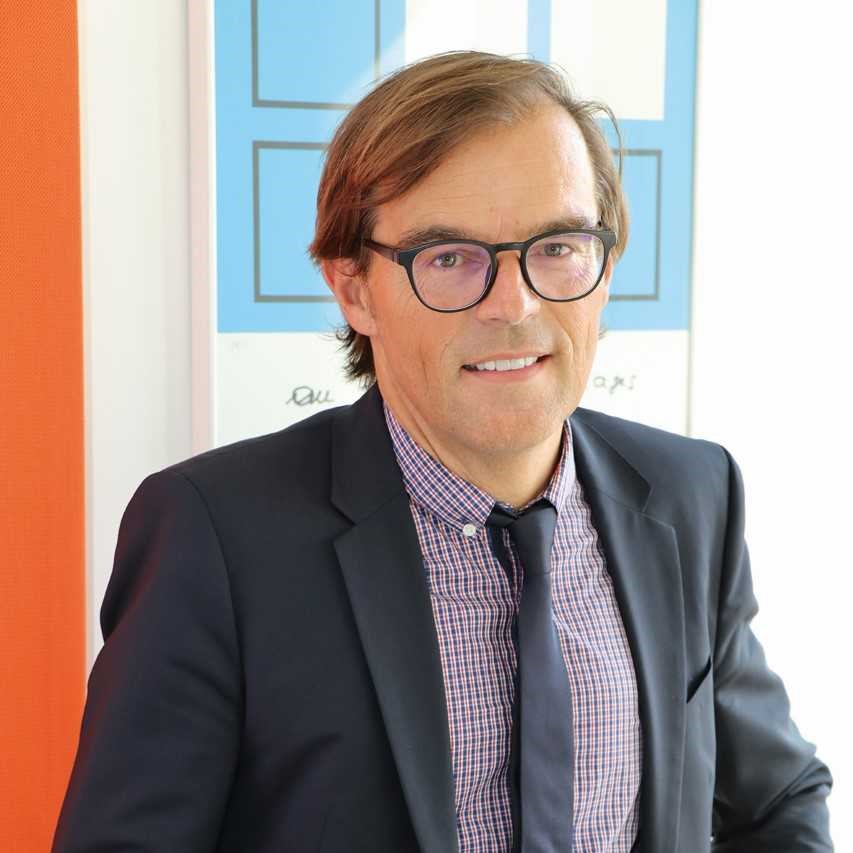 François Masquelier
Chair, EACT (European Association of Corporate Treasurers)
François has founded Simply Treasury, a company that delivers advisory in treasury, corporate finance and ERM. Before and until December 2019, he was Head of Corporate Finance, Treasury and Enterprise Risk Management at RTL Group, leading European media company. He is certified ICIS and ICIP (Internal Controls Institute Professional) and ISO 31000 certified. He is also certified from Sacred Heart University (SHU) in Private Equity Funds. He is Chair of Association of Corporate Treasurers of Luxembourg (ATEL), Chair of European Association of Corporate Treasurers (EACT), member of the Financial Instrument Working Group created by the IAS Board in 2004. He has also been appointed as Specialist at The Institute of Risk Management (IRM) since November 2009. He is a regular contributor to different corporate finance and treasury magazines and newspapers. He is Editorial Director of the "Treasury Magazine". He gives trainings and courses for House of Training Luxembourg and FEBELFIN Brussels. He is an active thought treasury leader in Europe and is known for his presentations, lectures, videos, and articles published in finance magazines for more than 20 years.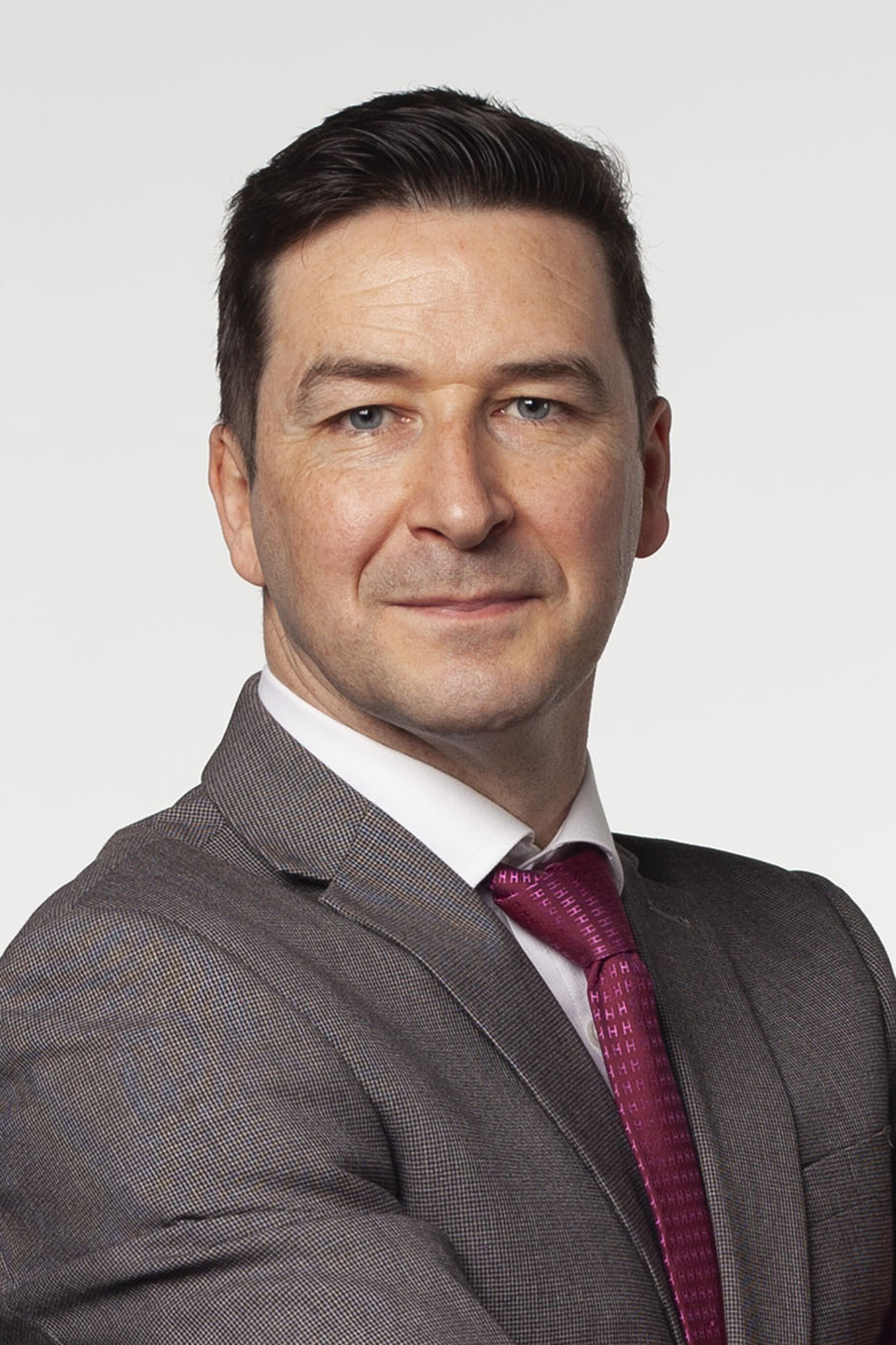 Adrian Whelan
Global Head of Regulatory Intelligence, Brown Brothers Harriman
Adrian Whelan is a Senior Vice President and Global Head of Regulatory Intelligence for Brown Brothers Harriman (BBH). He is responsible for articulating the impact of regulatory change on financial institutions and asset managers. In this role, he has been very involved in assessing ESG and sustainability regulation and market trends across the industry. Adrian is a member of BBH's Executive Sustainability Council responsible for the integration of sustainability practices across BBH. He has also been very active in industry advocacy groups focused on ESG including ICI Global, Irish Funds and Sustainable & Responsible Investment Forum (SIF) Ireland.
Adrian is a regular media contributor with recent market commentary on ESG and asset management included in Financial Times, Wall Street Journal, FT Ignites and several other industry publications. Adrian is a vocal and public advocate for diversity, equity and inclusion across Ireland and the U.K. Adrian leads the Dublin chapter of BBH's Young Professionals Network and is active in the Asia Link Network and Pride Network, which creates a welcoming community for BBH employees who identify as LGBTQ+ and their allies. Outside of BBH, he is an advocate for social inclusion, mental health awareness, access to education, and mentoring through his work with organizations such as Diverse In, City Hive, and LGBT Great.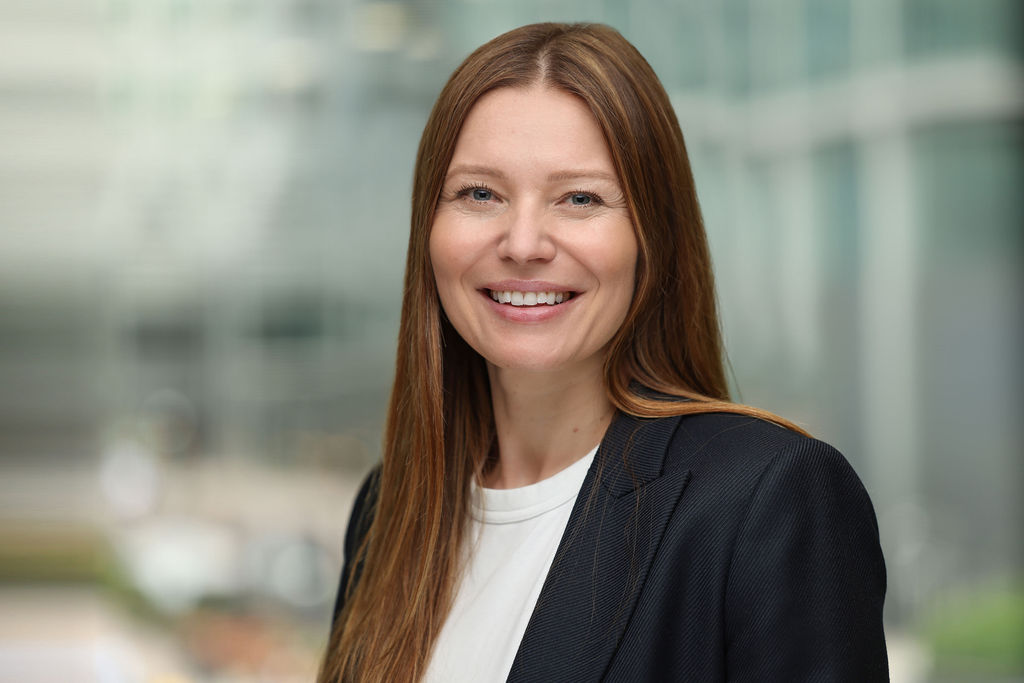 Helena Forest
Executive Director, Head of Product for EMEA Marketplace Solutions & Commerce Solutions, Payments, J.P. Morgan
Helena is Head of Product for EMEA Marketplace Solutions, J.P. Morgan Payments & Commerce Solutions. The Payments & Commerce business at J.P. Morgan combines Global Payments and Merchant Acquiring to help clients innovate and transform payments around the globe. She is responsible for product strategy and transformation of the regional footprint and product offering for eCommerce and Marketplace customers. By orchestrating delivery with internal and external partners and putting the client first, Helena is in charge of development of best-in-class product offering and client experience. Helena is an experienced Transaction Banking Specialist with international, professional track record in product strategy, innovation and change management, leading teams through complex business and technology changes, investment prioritisation and innovative product designs and commercialisation. Helena has a Master Degree in Business Administration and Bachelor of Arts Degree in International Business Management, B2B Marketing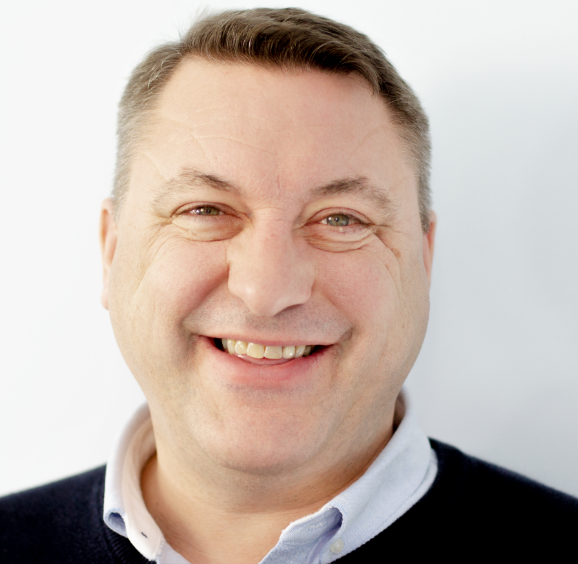 Mike Richards
CEO, The Treasury Recruitment Company
Established in 2002, The Treasury Recruitment Company is the only truly global treasury recruitment firm in the world. It recruits at all levels within corporate treasury from treasury analyst to treasury director for multinational corporates, consultancies, and a range of financial institutions. Richards regularly speaks at treasury recruitment events such as the EuroFinance International Treasurers Conference, the Windy City Summit in Chicago, and the Association for Financial Professionals' USA Treasurers Conference. In addition, he also hosts the popular podcast www.TreasuryCareerCorner.com where he interviews treasury professionals.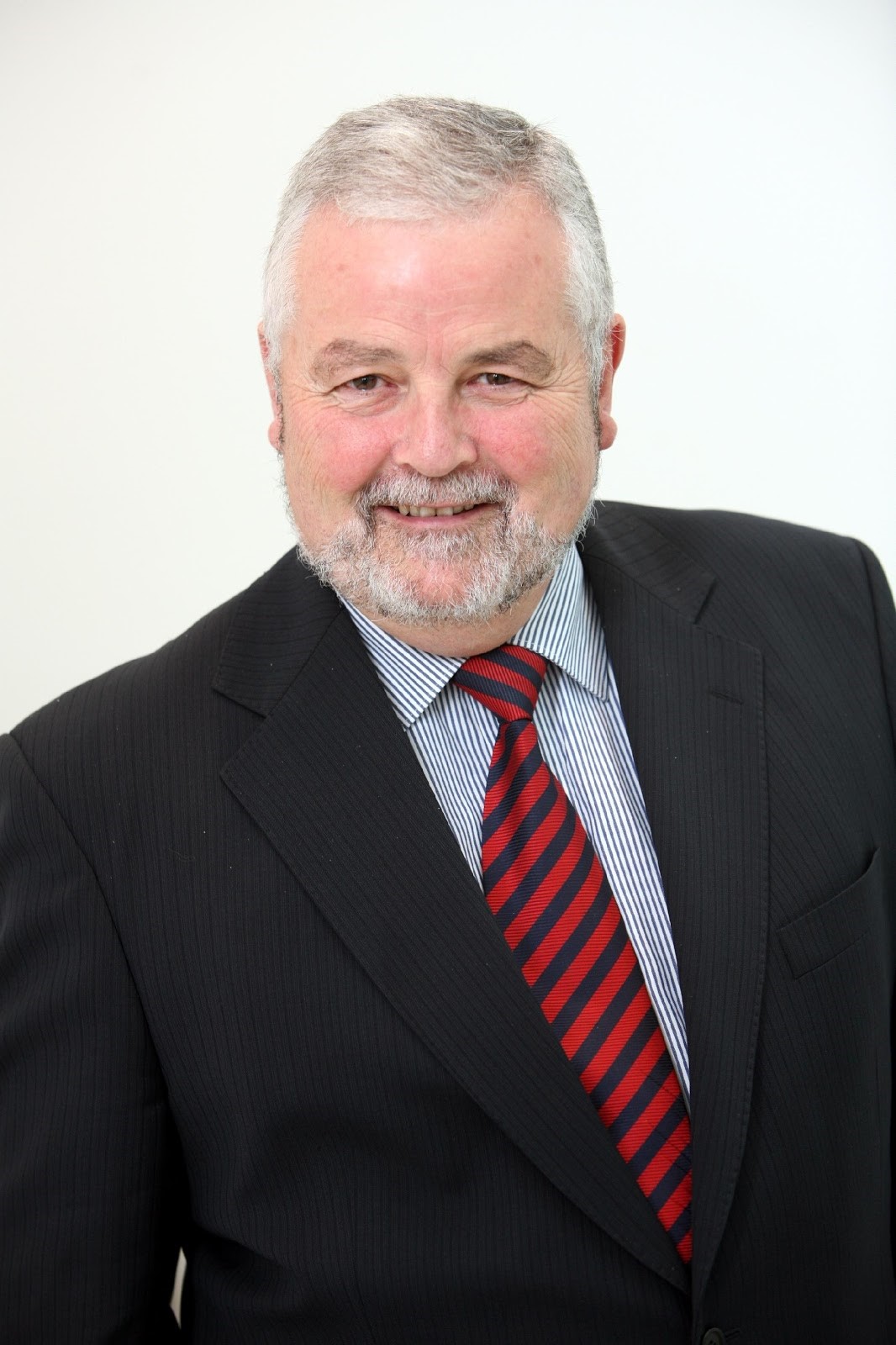 Jimmy Doyle
Past Director, IACT /EACT
Jimmy Doyle is a treasury specialist with more than 30 years experience in the corporate and banking treasury sectors.
Jimmy is a founding member and former President of the IACT, and also a founder of the European Association of Corporate Treasurers and served on its Board from 2002 to 2014. He was IACT's representative to the International Group of Treasury Associations (IGTA) during the same period. In 2011 Jimmy was elected Chairman of IGTA for that year. He also served for many years on the editorial board of TMI magazine.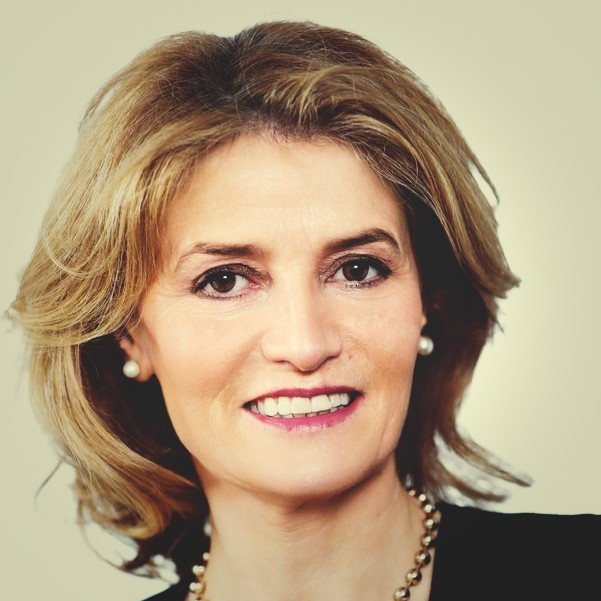 Mary Buckley
CEO, IDA Ireland